Cleveland Browns right guard Wyatt Teller was supposed to battle Drew Forbes for the position in training camp. He had finished last season with a few solid performances giving him the slight edge as the starter at the outset of training camp. Then Forbes opted out of the 2020 season. Then Colby Gossett opted out. With both of those options now out of the running, Teller had a clear path to the starting role. Based on the start of the season, no one would have beat Teller anyway.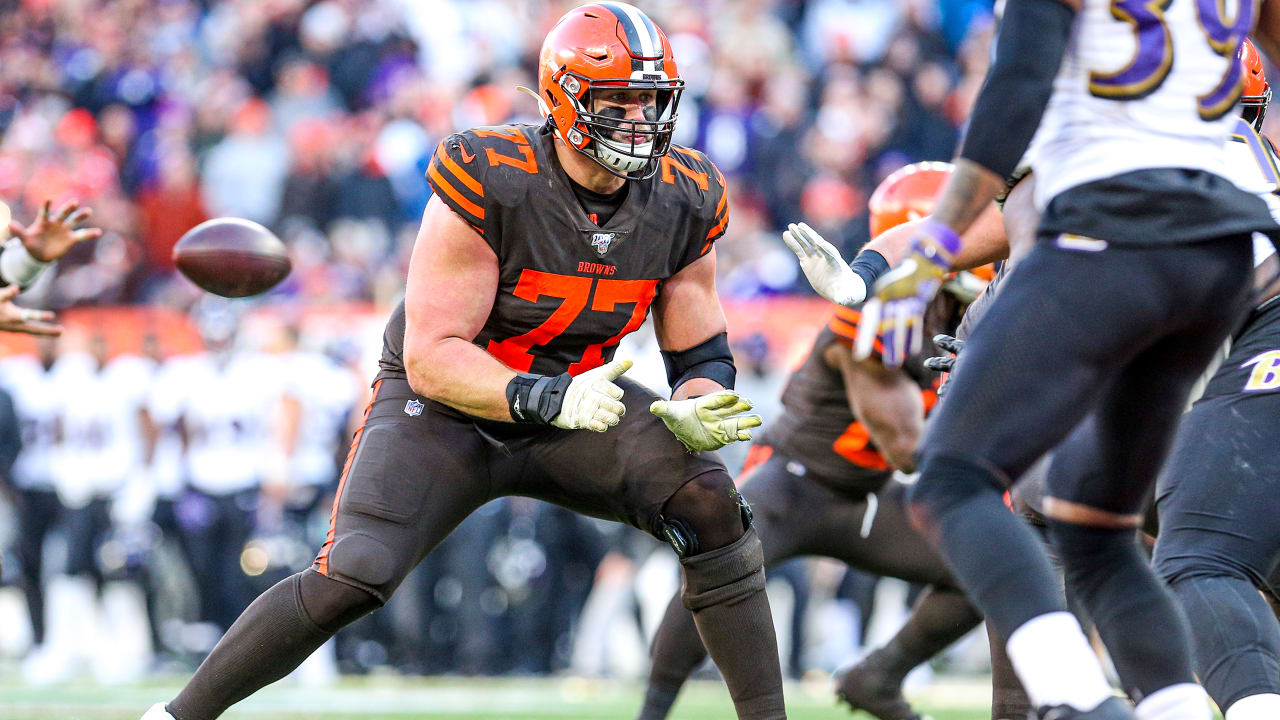 Teller was taken in the fifth round of the 2018 draft by the Buffalo Bills. He would start seven games for the Bills in his rookie season. Teller showed strong pass protection skills as a rookie but struggled in the run game. He would not last another season in Buffalo as he was traded to the Browns during the 2019 preseason.
John Dorsey gave up a fifth and sixth-round pick for Teller and a seventh-round pick last year. Teller would appear in 15 games last season, starting the final nine and showing signs that he could be a solid player in 2020.
Even with some good signs from Teller, he still only finished 2019 as the 58th (56.7) best guard out of the 83 graded by Pro Football Focus (subscription required). Once again, run blocking was the only thing holding Teller back from being one of the better young guards in the NFL.
Wyatt Teller 2020
As you can see above, 2020 has been a different story for Teller. The combination of the wide zone scheme and having Bill Callahan as his position coach has brought out the best in his game. It has not mattered if Jack Conklin or Chris Hubbard is starting at right tackle Teller has just crushed the man in front of him this season.
Teller is not only the number one rated guard per PFF. He is the number one run-blocking guard in the NFL. His pass protection has not dropped off in any way as he is the 12th ranked pass blocker out of the 73 guards that qualify. The entire Browns offensive line seems to be thriving in the new system, with the training camp question mark as the one leading the way as the best guard in the NFL.
---
Follow me on Twitter for more great content @WeirdJBronavich.
Discuss this and everything to do with sports at the Overtime Heroics forums!