Saying the Mets' 2020 season was frustrating is an understatement. The team entered the season with lofty expectations. Additionally, they were picked by many to win the NL East. However, the Mets stumbled out of the gate to a 3-7 start, and never seemed to find their footing. They finished the season at 26-34, tied for last place in the NL East. While this was a disappointing season, Mets fans can finally rejoice as the team gets a new owner in Steve Cohen. Here is a look at all of the positives and negatives from the year.
Offense becomes formidable
The Mets' offense seemed to have too many players for only nine spots in the line-up. While there were some problems in the field, the Mets saw a bunch of different players step up at the plate. However, the two biggest improvements came from Dominic Smith and Michael Conforto. Smith took advantage of seeing regular playing time by hitting a blistering .316/.377/.616 (169 OPS+). Additionally, he led the team in RBI with 42, doubles with 21, as well as slugging percentage.
Meanwhile, Conforto was the team's best hitter for average and on-base percentage, as he slashed .322/.412/.515 (156 OPS+) with nine homers and 31 RBI. Additionally, he had the highest rWAR of any position player on the roster at 2.0.
While Pete Alonso struggled for much of the year, he still led the team in homers. He recovered with a strong stretch at the end of the year to bring his line to .231/.326/.490 with 16 homers and 35 RBI. Additionally, his strikeout rate dropped from 26.4% to 25.5%, showing some improvement in his plate discipline.
Canó rebounds
Robinson Canó bounced back from a disappointing 2019 with a strong year in 2020. While he dealt with a hamstring injury at the beginning of the season, he managed to hit a solid .316/.352/.544 (144 OPS+) with 10 homers and 30 RBI. Though he is now 37 years old, Canó proved this year that he can still handle the bat well. While he is limited in the field and is playing on a bloated contract, expect him to remain in the middle of the Mets' lineup next season.
Díaz recovers
2019 was a lost year for Edwin Díaz. After coming to the Mets with Canó, Díaz struggled with the long-ball and had an ERA of 5.59. However, he rebounded very nicely in 2020. He worked to a 1.75 ERA/2.18 FIP, a 1.247 WHIP, and struck out 50 batters in 25.2 innings pitched (17.5 K/9). While his walk rate rose to 12.7%, his strikeout rate rose to a career-high 45.5%. Additionally, Díaz only surrendered two homers, dropping his home run rate for 2.3 HR/9 to 0.7. Díaz will likely enter 2021 as the Mets' closer after his strong showing this season.
deGrom and Peterson shine
Jacob deGrom continued to dazzle in 2020. The reigning two-time NL Cy Young Award winner pitched to a 2.38 ERA/2.26 FIP (178 ERA+), a 0.956 WHIP, and struck out an NL-best 104 batters in 68 innings (13.8 K/9). Additionally, deGrom's velocity jumped on all of his pitches, with his fastball notably going from 96.9 mph in 2019 to 98.6 in 2020.
In addition to deGrom, David Peterson emerged as a solid rotation piece for the Mets. The 2017 first-round pick posted a 6-2 record with a 3.44 ERA/4.52 FIP (123 ERA+), a 1.208 WHIP, and 40 strikeouts in 49 innings (7.2 K/9). The rookie southpaw looks like he could receive NL Rookie of the Year votes as well.
Rest of Mets' rotation struggles, badly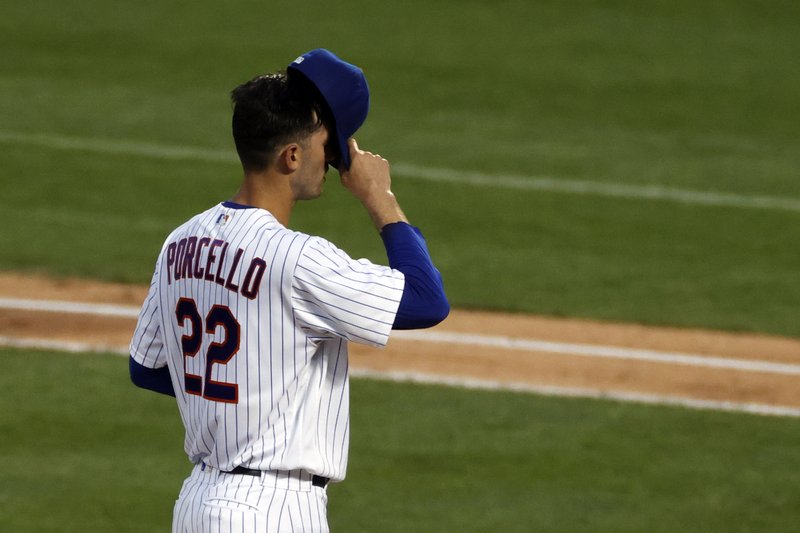 Outside of deGrom and Peterson, the Mets' rotation was a disaster to say the least. The combination of Seth Lugo, Steven Matz, Robert Gsellman, Michael Wacha, and Rick Porcello pitched to an ugly 7.02 ERA, which was a big reason for the Mets' struggles this year. Some of this can be attributed to Noah Syndergaard's injury and Marcus Stroman opting out. Additionally, the Mets went 14-7 in games started by deGrom and Peterson but were a horrendous 12-27 in games started by anyone else.
Furthermore, they went an awful 2-13 in games started by Matz and Porcello. Matz's struggles were examined in a recent article, which explained how his time in Queens may be over. At this point, it's tough to tell whether he's even worth tendering a contract to, as he was torched in his final outing of the season, in which he pitched out of the bullpen. Lugo was having a fantastic year as a reliever, but had an ERA of 6.26 as a starter. In a very maddening season, the Mets' rotation was by far the biggest issue and the team needs to address it if they want to compete in 2021.
Ramos struggles offensively and defensively
Wilson Ramos' 2020 hurt the Mets at the plate and behind the plate. The veteran backstop hit a disappointing .239/.297/.387 (88 OPS+) with just five homers and 15 RBI. Additionally, Ramos threw out only 18% of attempted base stealers and rates in just the sixth percentile of framing on Statcast. Furthermore, his 44.8% strike rate was one of the worst in baseball. With his contract now up, the Mets should look to replace Ramos behind the plate.
Mets' off-season outlook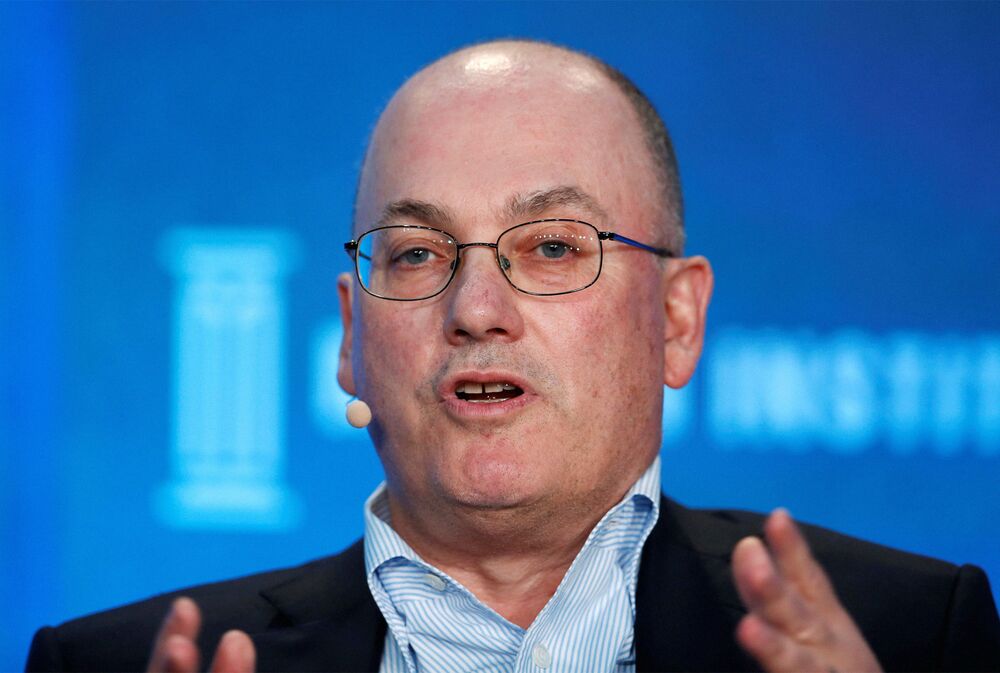 With new ownership coming in, expect the Mets to spend this off-season. Their biggest needs are a new catcher, some starting pitching, and bullpen depth. There are big free agents available at all of those positions, with J.T. Realmuto being the name that has been linked to the Mets the most. Additionally, Trevor Bauer and Liam Hendriks are both free agents and are both coming off huge seasons. The Mets should target both of those players.
The other area the Mets may want to improve is centerfield, as Brandon Nimmo rated as the worst defensive centerfielder in baseball. George Springer is a player for the team to keep an eye on in free agency. There is also speculation that Brodie Van Wagenen's tenure at the Mets' general manager may be over.
Overall, the Mets have a very talented roster and are retaining their core players. If they address their needs properly, they will be a formidable opponent in 2021.
Have a baseball lover that you need to get a gift for? Check out our partner at Dugout Mugs! Create a personalized mug made out of the barrel of a bat. Great for any baseball fan, or, let's be honest, yourself!
Follow me on Twitter at @Mathias_A_K for more of my content! Don't forget to join our OT Heroics MLB Facebook group, and feel free to join our new Instagram – @overtimeheroics_MLB, and listen to our baseball podcast, Cheap Seat Chatter! We'll see ya there!
Come join the discussion made by the fans at the Overtime Heroics forums! A place for all sports!