Well, week four is in the books for the NFL. The teams are starting to space out as far as who is doing well and who is really struggling. Coming into this game, both the Minnesota Vikings and the Houston Texans were winless. Odds were, one would finally have their first win, though a tie is always a possibility. Let's take a look at what happened and what we can look forward to next week.
A Damaged Defense
It is no secret that the Vikings defense has had issues this year. Three different cornerbacks have been injured already, and it is only week four. Cameron Dantzler was back in this week, but only recorded tackles. Mike Hughes and Kris Boyd were still out in week four. With the defense sketchy and trying to adapt to almost weekly changes. They are not efficient in keeping the opposing teams in check. Frustratingly allowing no lead to be safe.
A Win is a Win
Many will look at the Vikings victory over the Texans as not a true or good victory because they are also struggling. There are some facts to this line of thinking. With the Seattle Seahawks, the next team the Vikings have to play; we will see if any changes made allow for a better performance against a much tougher opponent.
There is also the possibility that new defensive coordinator Adam Zimmer is still adjusting to the team. Of course, the aforementioned injuries are not making his job any easier. If the Vikings can take this win and build their confidence, they can hopefully turn it into some momentum going into a tough game in Seattle.
Give the Offense Time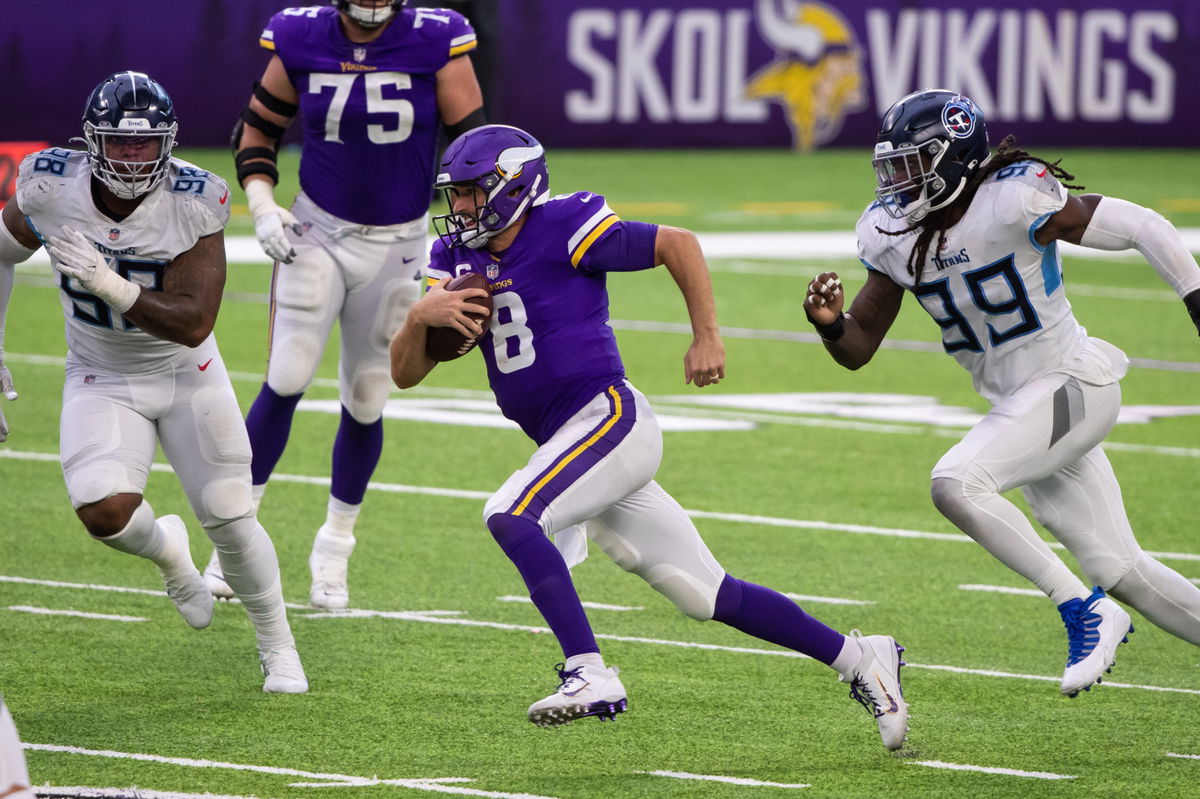 Kirk Cousins is a quarterback with a lot of experience behind him and talent to match. However, he is not being given enough time and protection to get his job done. He was sacked three times in week four alone, though he did not throw an interception and threw one touchdown. One could only think there is still more potential there once his protection gets going on all cylinders. Once they go to Seattle, they will need to put up as many points as possible to match Seahawks quarterback Russell Wilson who has been having a strong year.
Ground Game
When you can't put the ball in the air, keep it on the ground and grind it out. Great advice if you can do it, so far running back Dalvin Cook has been backing up the passing game. With two touchdowns in week four, and six for the year so far. This week showed they could mix the air and ground game well enough to get the lead early and never lose it. Even though the Texans threatened a few times, they could never chop enough of the Vikings lead away to come out on top. More of this will be needed next week to keep their season's hope alive.
Bottom Line
Even though the season is only a quarter of the way through, it isn't too early to realize a few more losses can effectively end the Vikings season in a tough division. They will need to use this week smartly in practice and get their players and coaches on the same page if they want to regain some of last year's spark. In contrast, it seems like night and day between last year and this one. It isn't too late to stop the skid. This week's win was a start. If they can somehow defeat the heavily favored Seahawks, it will show the rest of the league they are still someone to be taken seriously.
---
Follow me on Twitter @Janetcesanek for more of my content and follow @OT_Heroics!
Come discuss this and much more at the Overtime Heroics forums!
Check out the OTH Merch right here!