There are always great players that people knock on because of their postseason performance. They get referred to as chokers, and their reputations are forever tarnished because of how they do in October. However, some of these supposed "chokers" aren't as bad as people think they are. Here are some of the biggest names associated with choking, and how bad they actually are (or were) in the postseason.
Aroldis Chapman
Chapman now holds an infamous record for giving up series-losing homers in back-to-back postseasons. Additionally, he gave up a game-tying homer to Rajai Davis in game seven of the 2016 World Series. However, his postseason numbers are actually very strong. He has 10 career postseason saves, a 2.40 ERA, a 1.065 WHIP, and 62 strikeouts in 41.1 innings pitched (13.5 K/9). While some fans may remember him mainly for his blown saves and series-losing homers he's surrendered, Chapman has actually been very good in the postseason.
Trevor Hoffman
Although he's enshrined in Cooperstown and is one of the greatest closers of all time, Hoffman's postseason performance was a bit shaky. In 1996, Hoffman served up a series-losing two-run homer to Brian Jordan. Additionally, he failed to convert a six-out save in game three of the 1998 World Series, surrendering a three-run homer to Scott Brosius.
Hoffman also came into game 163 of the 2007 season against the Rockies with an 8-6 lead in the 13th inning. He proceeded to allow a two-run triple to Matt Holliday, and then Jamey Carroll drove in Holliday with a sacrifice fly, ending San Diego's season. While this wasn't technically a playoff game, it hurt Hoffman's reputation pretty badly.
However, Hoffman's overall postseason numbers show he wasn't as bad as some people make him out to be. He had a 3.46 ERA, four saves, and 14 strikeouts across 13 postseason innings. While his numbers weren't dazzling, they weren't completely dreadful.
Carlos Beltrán
The fact that anyone considers Beltrán a choker is ridiculous to think about. Mets fans mainly remember him for that infamous curveball he took from Adam Wainwright that ended the 2006 NLCS. However, even in that series, Beltran shined. He hit three homers in that series and hit .296/.387/.667 in 31 plate appearances. His overall postseason numbers are some of the best in history. In 256 postseason plate appearances, Beltrán hit a scalding .307/.412/.609 with 16 homers and 42 RBI.
Additionally, Beltrán hit eight homers in the 2004 playoffs, which ties him with Barry Bonds for most in a single postseason. Don't let that one pitch define Beltrán's postseason reputation, because, in reality, he is one of the greatest postseason hitters of all-time.
Cody Bellinger
Bellinger has had his clutch moments in October. He even won NLCS MVP in 2018, despite only going 5-for-25 that series. However, his overall postseason numbers are really disappointing. In 189 postseason plate appearances, Bellinger has hit just .189/.254/.362 with six homers. While he's still young, it's easy to understand why people think Bellinger is a choker in the playoffs.
Armando Benítez
It's easy to see that Benítez was not good in the postseason. He recorded a blown save in every October he appeared in, going just 4-for-10 in save opportunities. Additionally, his six blown saves are the most in postseason history. His 3.56 ERA may not look terrible, but he also allowed a fair amount of inherited runners to score. Overall, Benítez is rightfully remembered as one of the biggest chokers in MLB history.
Jeurys Familia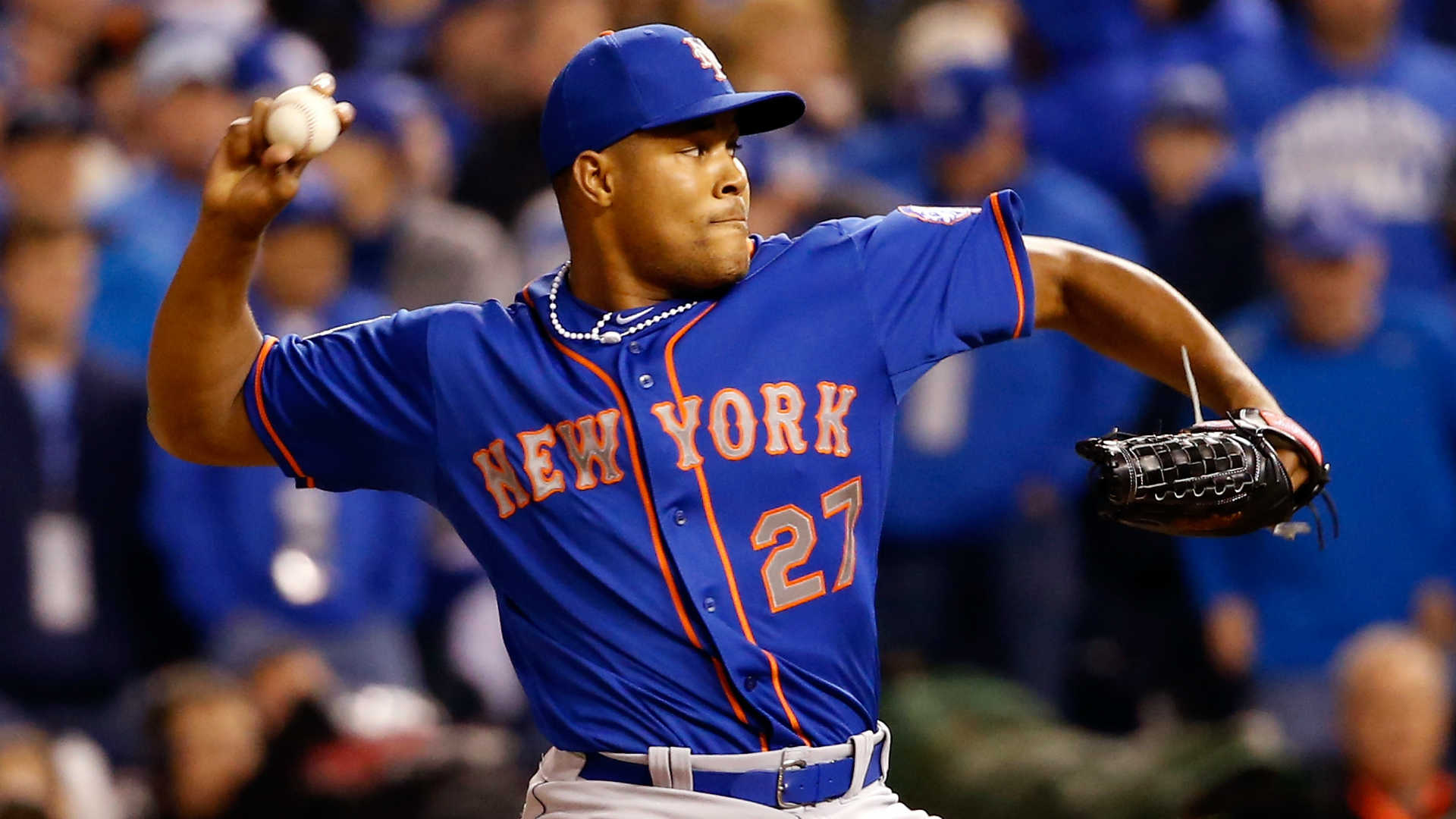 Familia is often compared to Benítez for his postseason performances. Most critics refer to his three blown saves in the 2015 World Series and the home run he surrendered to Conor Gillaspie in the 2016 Wild Card Game. However, Familia's postseason numbers are actually fantastic. In 16.2 innings pitched, Familia has a strong 2.16 ERA, a 0.600 WHIP, and five saves. Additionally, Familia only allowed one earned run in 14.2 innings pitched in the aforementioned 2015 postseason. Saying he's a postseason choker is a harsh assessment of his performance.
Clayton Kershaw
There is no doubt that Kershaw is the greatest starting pitcher of his generation. When his career ends, he will go down as one of the greatest left-handed pitchers in baseball history. However, despite his three Cy Young Awards and one NL MVP award, Kershaw's postseason numbers are disappointing. He has had some strong outings here and there, but he has a pedestrian 11-12 record and 4.31 ERA in 177.1 October innings. Maybe he's not as bad as some people say he is, but Kershaw has certainly left a lot to be desired in October.
Dave Winfield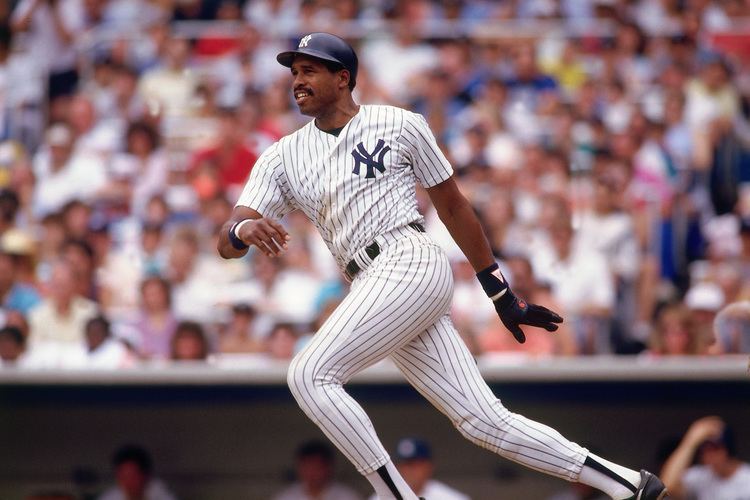 The man George Steinbrenner once nicknamed "Mr. May", Winfield definitely was not as good in the postseason as he was in the regular season. The Hall of Fame outfielder hit just .208/.304/.337 with two homers in 116 October plate appearances. Perhaps his most notable postseason disappointment was when he went just 1-for-22 in the 1981 World Series. Additionally, Winfield's poor performance even led Steinbrenner to pay a gambler to dig up dirt on Winfield. For a guy that is enshrined in Cooperstown, Winfield certainly did not perform to expectations in the postseason.
Drew Storen
Maybe it's a bit unfair to put Storen on this list. He only pitched in two postseasons, and only threw 5.1 innings in them. However, it's hard to look past his failures. He has a dreadful 8.44 ERA and blew two saves. While it's a small sample size, it's fair to see why people think of Storen as a choker.
Alex Rodriguez
A-Rod's postseason legacy is hard to assess. He was fantastic in the 2009 postseason, in which he helped the Yankees win the World Series by hitting six homers. Additionally, he hit very well for the Mariners in both the 1997 and 2000 playoffs. However, he endured a lot of postseason failures, especially after the 2009 season. Overall, A-Rod hit .259/.365/.457 with 13 homers in 330 postseason plate appearances. Those numbers aren't bad, but they are disappointing for a guy that hit 696 homers in his career.
Final thoughts
Postseason performances are hard to assess. It's unfair to consider some players chokers for just a couple of bad performances. However, some players do seem to fade under the bright lights of October, while others excel when it matters most. Unfortunately, some careers will forever be overshadowed by some poor postseason performances.
Have a baseball lover that you need to get a gift for? Check out our partner at Dugout Mugs! Create a personalized mug made out of the barrel of a bat. Great for any baseball fan, or, let's be honest, yourself!
Follow me on Twitter at @Mathias_A_K for more of my content! Don't forget to join our OT Heroics MLB Facebook group, and feel free to join our new Instagram – @overtimeheroics_MLB, and listen to our baseball podcast, Cheap Seat Chatter! We'll see ya there!
Come join the discussion made by the fans at the Overtime Heroics forums! A place for all sports!