Until recently, Michael Chandler was one of Bellator's star fighters. Since joining the promotion in 2010, Chandler has notched a total of 18 wins – putting him level with Patrício Freire for most wins in the promotion's history. The three-time lightweight champion also holds the record for the most stoppage wins in Bellator history, and has established himself as one of the top fighters outside of the UFC.
Chandler has never been shy about wanting to fight the UFC's best. But now, finally, he has made the jump to prove himself in MMA's toughest promotion. The UFC announced his move on the 17th of September, explaining that the former Bellator champ will be stepping up as an alternate if Khabib Nurmagomedov or Justin Gaethje are forced to pull out of their scheduled fight at UFC 254.
This is a frankly huge development. A Bellator world champion coming to test his skill in the UFC is always an exciting prospect. And Chandler's resume and reputation makes his debut all the more enthralling.
But, nevertheless, many UFC fans will find themselves wondering exactly how good the Bellator star is, whether he can compete in the UFC, and how he fits into the lightweight division.
Styles Make Fights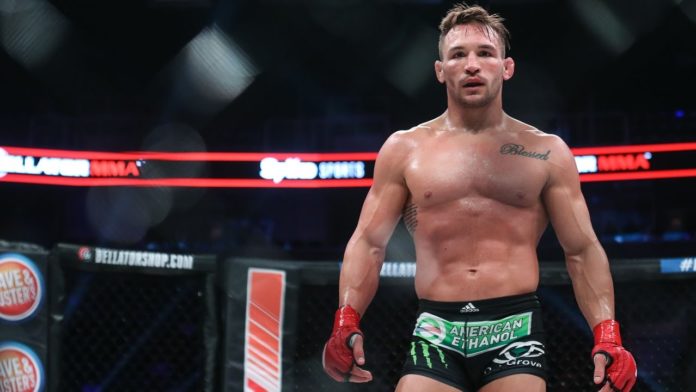 Chandler's career as a mixed martial artist started on the wrestling mats. A four-time NCAA All-American standout, he boasts some of the most intimidating wrestling in the sport. An explosive and aggressive grappler, Chandler controls top position as well as anyone in MMA.
This wrestling ability, combined with his world-class athleticism, makes for some brutal ground and pound. But unlike some wrestlers, whose MMA-applied wrestling can be very raw, Chandler has a strong grasp on the fundamentals of MMA-specific grappling and Jiu-Jitsu.
He understands the intricacies of fighting inside the clinch and the guard, for example, and is conscious of hand and head-positioning when it matters. This can sound simple, but combined with his undeniable wrestling talent, such details make Chandler an incredibly dangerous grappler.
It has given him a strong "wrestler's Jiu Jitsu," that not only serves him well during transitions, but has earnt him a series of submission wins. In fact, Chandler is tied for the second-most submission wins in Bellator history.
This is not to say that the Missouri native hunts for the submission in the same way a pure BJJ black belt would. But if a submission presents itself as his opponents try to squirm and wriggle away, Chandler has the ability to lock on tight, and finish the fight.
Well-Rounded
In short, Chandler's grappling is some of the best in the game. But his stand-up is not to be scoffed at. The Bellator star has always been a powerful if raw boxer, and likes to come forward with an unrelenting pressure.
Making the most of athleticism, durability, and the sheer willpower that so many wrestlers have, the former champ tends to walk his opponents down headfirst, marching through their attacks to land his own powerful strikes.
But, recently, his striking has reached new levels. Under the tutelage of Henri Hooft, Chandler's combinations have a newfound fluidity to them. His entries are now set up with feints and footwork that help him land his shots whilst avoiding the worst of his opponents'. Whether it's circling out of danger or rolling with his crosses, Chandler's improved striking has earned him a series of knockouts that should worry any one who steps inside a cage with him.
Championship Material?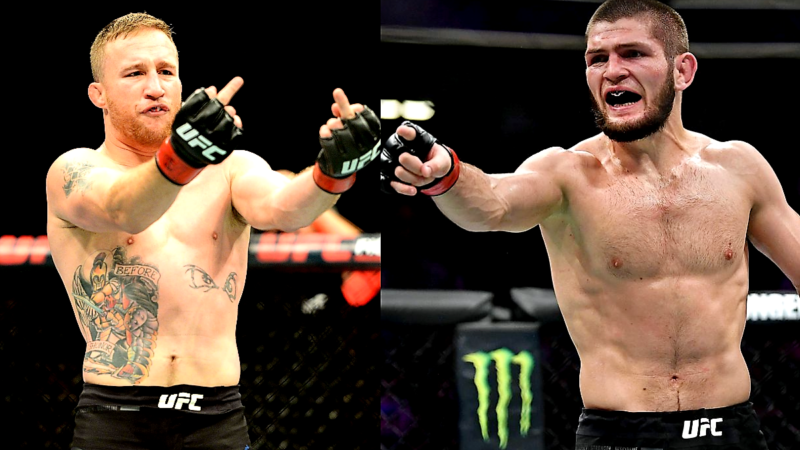 In short, Michael Chandler is a world-class MMA fighter. But, in the UFC, and particularly in the lightweight division, world-class isn't always enough. And after the relative disappointment of Ben Askren's run in the UFC, many fans will be sceptical of his chances.
The UFC's lightweight division is the most talented weight-class in the world. But nevertheless, Justin Gaethje and Khabib Nurmagomedov are a step ahead of the rest. If Chandler is to become UFC champion, he will need to beat one of these men. And, to be honest, I don't like his chances.
Chandler has been calling for a fight against Khabib for years, and backs his wrestling talent over the current champ's. Speaking during an Instagram Live Q&A, he explained that "I don't think he's fought anybody who is a Division-I wrestling All-American… There's a different breed between a high school wrestler who got into mixed martial arts and stopped doing wrestling many years ago and a guy like myself, who was a Division-I wrestling All-American."
This, to be fair, is true. Khabib's biggest wins are against strikers, and he hasn't fought a wrestler of Chandler's calibre. This is exactly why Gaethje (another Division-I wrestler) is such a dangerous fight for Khabib. And it's also why Chandler could be in with a shot against the lightweight champ.
If Chandler can he can do what nobody else has done and force Khabib to strike, he's undoubtedly in with a chance. Khabib's striking remains rather rudimentary, and the Bellator transferee would fancy his chances in a kickboxing match against the lightweight champ.
Nothing is impossible, and Chandler may in fact have the perfect skillset to take the Dagestani's belt. Of course, this is easier said than done. Khabib is the most dominant champion on the planet today, and if the rumours are true, he has no trouble ragdolling world-class wrestlers every day on the mats.
The matchup with Gaethje, however, is no easier, and may actually pose a more difficult problem for Chandler to solve. If he can do what nobody else has done and force Khabib to strike, he's undoubtedly in with a chance. But this, as it happens, is not so obvious against Gaethje.
Like Chandler, Gaethje was a Division I wrestler. But Gaethje's style of fighting has always revolved around pure violence on the feet. Gaethje literally never shoots for the takedown, and his entire game is built on a foundation of durability, heart, and terrifying power.
This, combined with his newfound technique, footwork, and composure, makes Gaethje an extremely dangerous matchup for the former champ.
New Challenges
In summary, it will be incredibly difficult for Chandler to beat Khabib or Gaethje. But nothing is impossible, and there is good reason to fancy his chances against both fights.
But in a sense, it would be unfair on Chandler to throw him in against the champ in his first fight. It would be much better to build hype slowly, and there are two fights that would be perfect for such a strategy. Seeing as the UFC is unwilling to finance a fight between the two, Dustin Poirier and Tony Ferguson would surely be the perfect introduction for the Bellator legend.
Both fights are perennially contenders, and two of the best lightweights on the planet. But they also provide tantalising stylistic matchups. I'm not sure Chandler has the stand up to finish either fighters, so it would be fascinating to see how he deals with the takedown defence of Poirier, and the tricky, 10th Planet Jiu-Jitsu of El Cucuy – not to mention the unbreakable will of both fighters.
If Chandler is drafted to fight at UFC 254, he will certainly pose a threat to whoever he is tasked with facing. Anything is possible in MMA, and in the worst-case scenario, the UFC has secured another world-class contender for its already hotly contested lightweight belt.
---
Follow me on Twitter at @Sonny__i and follow us @OT_Heroics for more great content!
Also, be sure to check out the Overtime Heroics Forums page to join in on the discussion!