With the MLB offseason beginning in a few days, it's time to speculate which players will be on the move. Last offseason, most of the big-name trade chips ended up staying put. With a lot of players entering contract seasons, it is fair to assume that more big-ticket players will appear on the trade market this offseason. Here are some possible trades for those players.
Francisco Lindor and Brad Hand to the Mets for Brett Baty, Amed Rosario, J.D. Davis, Andrés Giménez, and Thomas Szapucki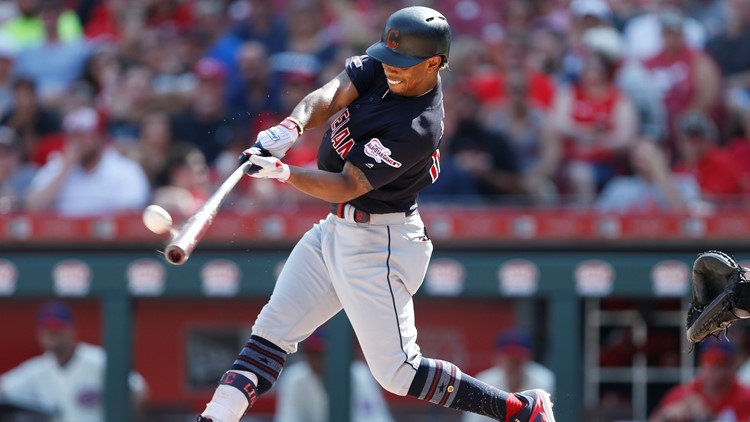 While Lindor is coming off a bit of a down season and is entering his walk year, he still holds tons of trade value. His walk and strikeout rates were both in line with his career marks, though his power was down significantly. Additionally, he still chipped in an above-average 2 DRS at shortstop and played in all 60 games.
Meanwhile, Hand is also entering his contract year, but he is coming off a fantastic season. He led the majors with 16 saves, and pitched to a dazzling 2.05 ERA/1.37 FIP with 29 strikeouts, only four walks, and a 0.773 WHIP in 22 innings pitched (11.9 K/9). Both Hand and Lindor would serve as massive upgrades for the Mets.
On the flip side, the Indians would receive quite the haul in return. Rosario and Davis have both been regulars for the Mets over the past two years, and have shown flashes of greatness. Rosario, at one point, was the top prospect in baseball. Additionally, Davis has hit in the middle of the order for the Mets the past two seasons and is a solid power hitter. Despite a bit of a disappointing 2020 season, he's still a formidable bat.
Giménez meanwhile made his debut in 2020 and impressed with solid infield defense and stole a team-leading eight bases. Additionally, the Mets would be sending two high-upside prospects in 2019 first-round pick Brett Baty and southpaw Thomas Szapucki.
Kris Bryant to the Braves for Austin Riley and Braden Shewmake
Bryant enters his walk year coming off a dreadful season. The former Rookie of the Year and 2016 MVP hit just .206/.293/.351 (73 OPS+) with four homers and 11 RBI. However, he's still is held in high regard, and has a career .889 OPS. With the Cubs potentially entering a rebuild, Bryant seems to be the player most likely to end up getting traded this offseason.
The Braves meanwhile are desperately in need of an upgrade at third base. While Austin Riley is still young and has upside, he hasn't performed consistently at the big league level yet. However, he could develop really nicely in Chicago, and could end up being a very good replacement for Bryant. Additionally, Shewmake is a former first-round pick and the seventh ranked prospect in the Braves organization. Sending him to the Cubs would give them a potential replacement for Javier Báez, who is also entering his contract year.
Josh Hader to the Padres for Ryan Weathers, Cole Wilcox, and Hudson Head
The Padres are a young and exciting team coming off a year in which they made it to the NLDS. However, their closer, Kirby Yates, is out for most (if not all) of 2021 after he underwent Tommy John Surgery this summer. Additionally, Yates' replacement, Trevor Rosenthal, is a free agent. While Hader is coming off a bit of a disappointing year, he is still an extremely enticing trade piece. He is a two-time all-star and two-time Trevor Hoffman Award winner, and he led the NL with 13 saves this season. While his walk rate was a little concerning at 4.7 BB/9, Hader still struck out 39.7-percent of batters he faced and pitched to a 0.947 WHIP.
Meanwhile, the Padres have so much depth in their farm system that they can afford to deal away some prospects. Weathers (son of former big leaguer David Weathers) was the seventh overall pick in the 2018 Draft and made his debut during this year's NLDS. Additionally, he is ranked sixth in the Padres' top-30 prospect list. Wilcox is another high-upside talent, though he was just drafted this year and is still a ways away from being the majors. He currently ranks seventh in the Padres' system. Furthermore, Head is another top-30 organizational prospect, as the outfielder sits ninth in the rankings. All of these players could help the Brewers immensely down the line.
Zach Plesac to the Rays for Brent Honeywell, Josh Lowe, and Greg Jones
Plesac is young and has performed very well during his time in the majors. In 2020, Plesac pitched to a 2.28 ERA/3.39 FIP (201 ERA+), a 0.795 WHIP and had 57 strikeouts in 55 innings (9.3 K/9). However, he was also disciplined by the team for breaking protocol and subsequently lying to his teammates about his whereabouts. Considering that the other offender in that fiasco, Mike Clevinger, was traded at the trade deadline, it's easy to imagine how Plesac could be expendable. The Rays are set to lose Charlie Morton this offseason, and Plesac would be a perfect fit to be Morton's replacement.
Meanwhile, the Indians would still get a nice haul in-return, though they probably would get more if it weren't for Plesac's disciplinary issues. Honeywell has battled injuries in recent years, but still has tons of upside, ranking as the seventh-best prospect in the Rays' organization. Additionally, the Rays would send two top-15 organizational prospects and former first-round picks in outfielder Josh Lowe and shortstop Greg Jones. Both players have a lot of talent and are projected to make an impact in the majors.
Final thoughts
While not all of these trades are likely to happen, it wouldn't come as a complete shock if they did occur. It's not hard to imagine that at least one of the players listed ends up getting traded. A lot of the big-name players that are available will net teams massive returns, and these trades would be wins for both parties involved.
Have a baseball lover that you need to get a gift for? Check out our partner at Dugout Mugs! Create a personalized mug made out of the barrel of a bat. Great for any baseball fan, or, let's be honest, yourself!
Follow me on Twitter at @Mathias_A_K for more of my content! Don't forget to join our OT Heroics MLB Facebook group, and feel free to join our new Instagram – @overtimeheroics_MLB, and listen to our baseball podcast, Cheap Seat Chatter! We'll see ya there!
Come join the discussion made by the fans at the Overtime Heroics forums! A place for all sports!