As we have ended the Bangkok period of ONE Championship history, we've seen the rise and fall of debutants and champions. But more importantly for our purposes, we witnessed the drawing power of ONE Super Series.
Now we have to ask, can ONE Super Series be its own thing and should it happen?
I have to respond in the affirmative for both. Here's why ONE Super Series should get dedicated events.
OSS Can Carry Cards
Since the promotion's official return, it's relied heavily on OSS athletes for virtually of their fights. MMA would still make appearances but as a markedly minor part of the event.
We don't have access to the viewing numbers of these events, and there are several factors to assume that the Bangkok era is on the low side. Largely Thai fighters were able to participate, cards were remarkably short, and the nearly weekly schedule didn't do the Bangkok era any favors.
But even a ONE Super Series standing on one leg was able to carry the promotion on its back. An OSS with its full star power of both Muay Thai and Kickboxing is enough to challenge established rivals Glory and Yokkao.
The roster is large enough, the champions are famous enough, and the audience is interested enough. One Super Series has proven that it's more than an ancillary organ for ONE Championship.
ONE Super Series has grown up and is ready to strike out on its own – pun intended.
Avoids Ring Confusion
One of my personal biggest gripes with ONE Championship in relation to OSS is that they are completely arbitrary when it comes to which ring they use.
The arena within which the combat takes place plays a significant role in how the fight turns out. The ring in particular has a negative effect on grapplers.
Without the cage wall, their limbs often break through the ropes, affecting ground defense. It's also one less plane to pin your opponents against, weakening ground offense.
There are way too many examples of fighters getting their momentum abruptly shut down because of the ring.
Nothing peeves me off more than seeing ring officials have to secure ropes from the outside when the fight goes there. It's unnecessary and looks dumb. These are good reasons to stop doing anything.
If ONE Super Series becomes its own independent thing, they would be no reason for the ring to make another appearance in any MMA match ever.
That's a big plus.
Avoids Rules Switching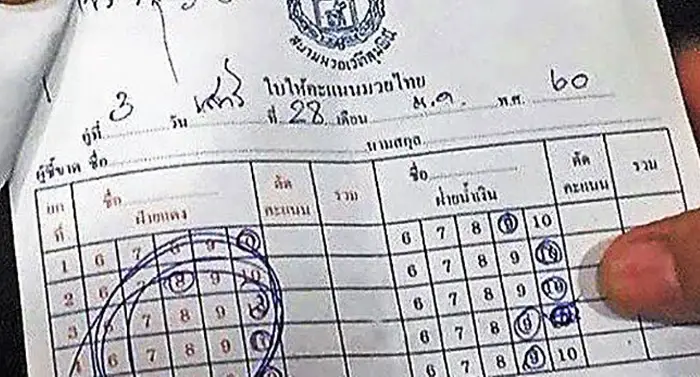 One of the unspoken truths in combat sports is that judging isn't an exact science. No matter how hard we all try to quantify an athlete's performance, there's always that annoying grey area in every fight.
OSS already has dedicated judges and referees, so the process is half-way done.
Having just the one goal for everyone to focus on will make it easier for everyone. The audience doesn't have to reset every time an event makes a switch and the promotion doesn't have to bring in twice as many officials.
Everyone knows what to expect, and it can further develop a bigger fan base for both Kickboxing and Muay Thai. More focus and continuing momentum is always a good thing.
Here are the biggest reasons why I think ONE Super Series should get dedicate events. What do you think? Share this around and get the discussion ball rolling.
If more people want this ONE Championship might even listen and make the change.
---
Follow me on Twitter at @BjornPossel and follow us @OT_Heroics for more great content!
Also, be sure to check out the Overtime Heroics Forums page to join in on the discussion!