It's not often that a single event can change the landscape of the promotion so drastically. But most cards don't feature four title fights either.
ONE: Inside the Matrix was a guaranteed game-changer since its announcement. It did not disappoint in that regard.
Many people are now left thinking what all of it means, and what will happen moving forward. While the consequences of this card aren't all completely clear, we have a few things for you to think about.
These are the 5 takeaways from ONE: Inside the Matrix
---
Ritu Phogat Needs Real Competition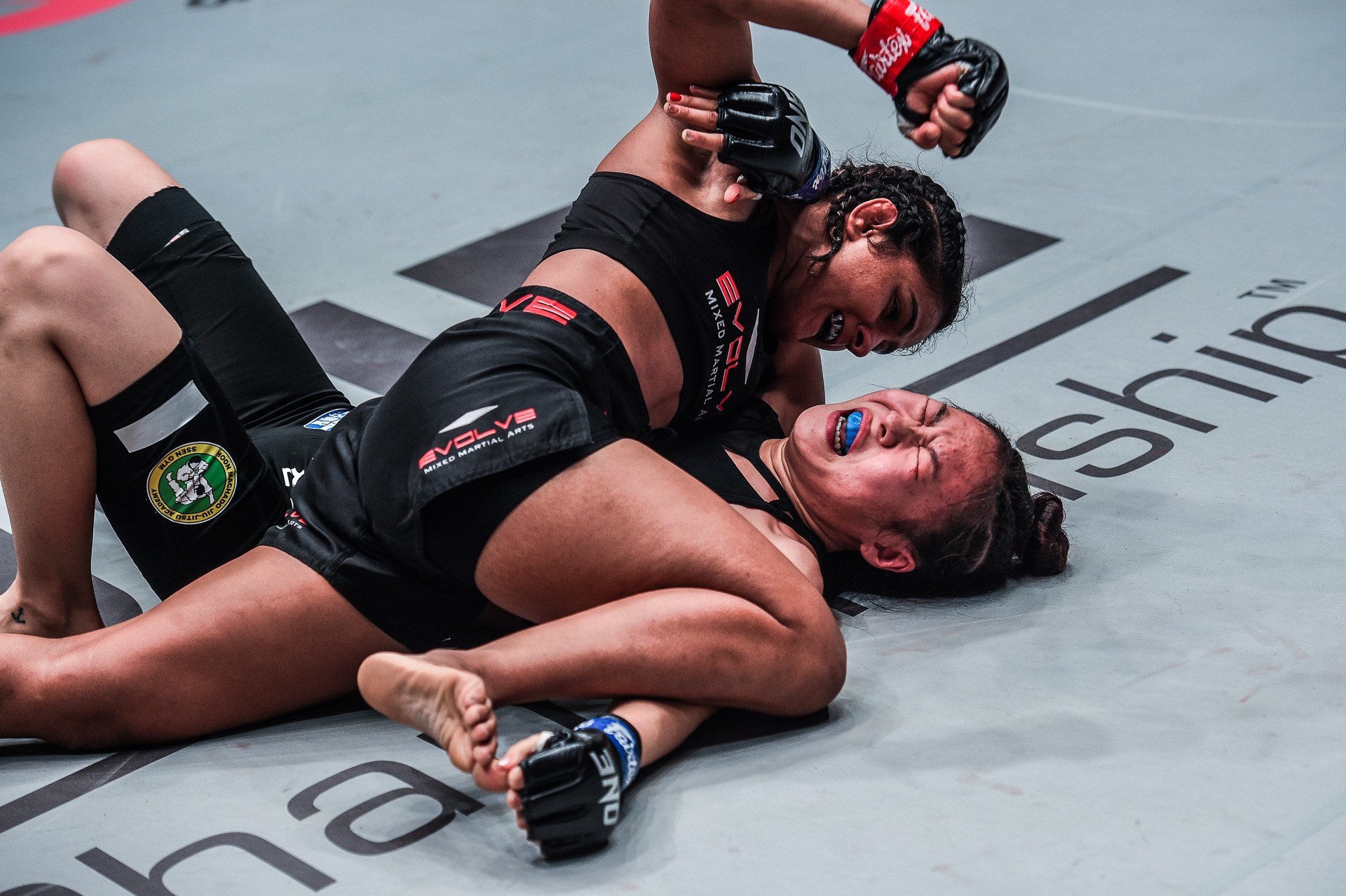 One of the three biggest hopes for Indian MMA just advanced her claim to be included in the Top 5 of the women's Atomweight rankings.
However, she still needs a name of consequence to add to her resume. For now, her three wins consist of:
Nam Hee Kim (0-1)
Chiao Chen Wu (2-2)
Nou Srey Pov (1-2)
Not exactly a list that would prove her mettle as a fighter, especially someone that ONE is building to be their next best chance to get an Indian superstar.
Fortunately for both ONE and Ritu, Atomweight is pretty crowded. They shouldn't have trouble booking her against a big name that will really get people's heads turning.
Crossroads for The Landslide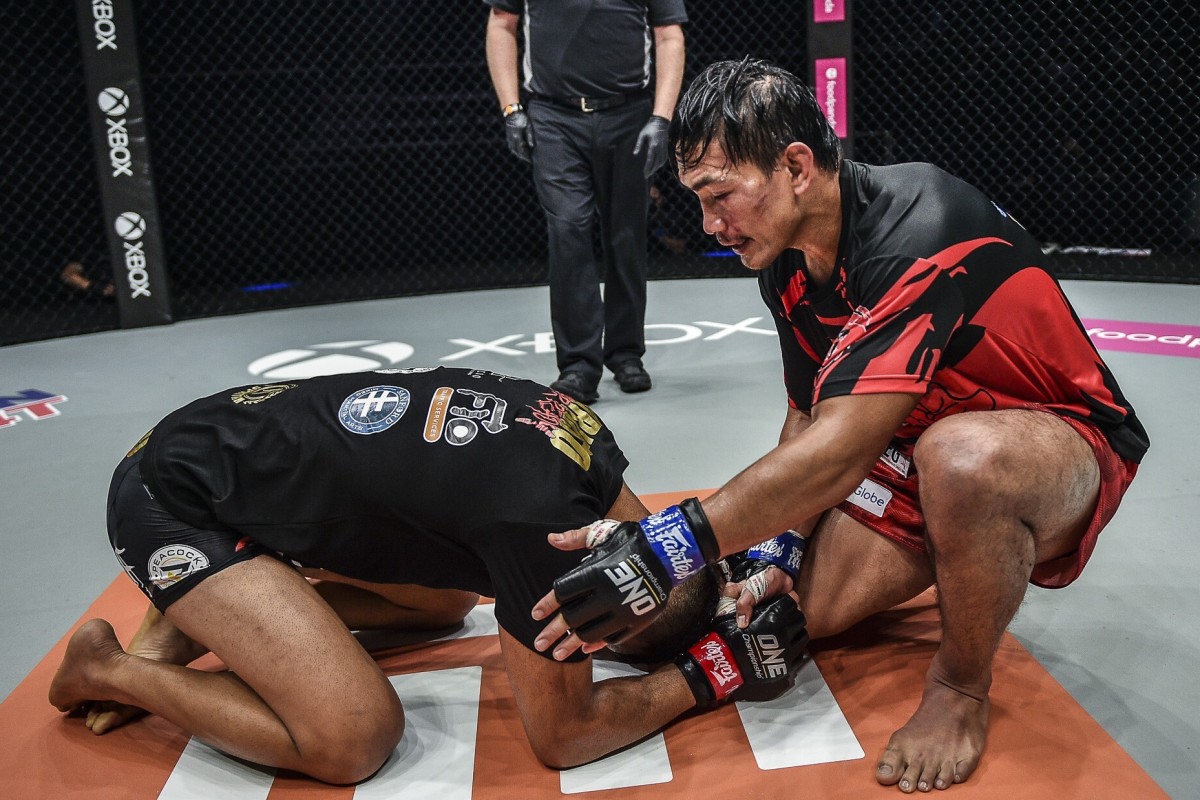 After ONE: Inside the Matrix, the Team Lakay pioneer found himself on the wrong end of another clear decision.
This isn't anything new for the former Champion as he's faced much more devastating losses before. He's always managed to come back and push his opponents to their limits regardless.
However, there was one disturbing aspect of this latest fight that should worry everyone on the Lakay roster. Folayang looked visibly gassed and spent in the second round.
More than anyone in the Baguio-based gym, Folayang is the definition of stamina. He doesn't blitz people like Lito Adiwang and Kevin Belingon. He's also not the same level of wrestler as Joshua Pacio and Danny Kingad are.
He's only had a single knockout win since 2011 – the rest were decisions. Folayang is scary because he outlasts you.
But the conditioning of the Filipino on Oct. 30 was a far-cry from his standard.
Many people are saying that this is definitely age catching up to the MMA pioneer, and there's a basis for that. Folayang has repeatedly said before and after the event that he's not even thinking about retirement.
If that's the case, Lakay coach Mark Sangiao needs to work his magic and figure something out – fast.
Was Iuri Lapicus a Derailed Hype-Train?
Prior to ONE: Inside the Matrix, Iuri Lapicus had two fights in the promotion. A knockout win over Shannon Wiratchai, and a RnC win over Marat Gafurov.
It was on the strength of these fights that the greater ONE community at large called him the greatest threat to the young reign of Christian Lee.
The young champion quickly silenced all his critics and vindicated himself as a true Champion of the Lightweight division and as the Ground and Pound Guru.
It's hard to say that anyone underestimated Lee considering all he's done in his amazingly still young career. So the logical conclusion would be that everyone overestimated Lapicus.
Looking back, the stats do seem to contribute to the theory that we were seeing more in the unbeaten Moldovan than what was actually there.
He knocked out a Wiratchai who was in a two-fight hole and submitted a Gafurov that's been up-and-down for three years.
Unfortunately, the only way to test this is by watching how he bounces back from his first-ever loss.
Will he be another Agilan Thani or another Martin Nguyen?
A Rough Night for Sanford MMA
One of the best gyms in ONE Championship was gutted at ONE: Inside the Matrix.
They have been at the top of the mountain for three years. Achieving something no other organization in the ONE roster could do – twice – and made it look easy.
There's no easy way to digest and analyze how something so dominant got shut down literally overnight. There are already hundreds of hot takes floating around such as:
Martin just got unlucky and no changes are needed.
His blonde hair is cursed.
RDR grabbed the cage.
Aung La was too high on getting a KO he forgot his grappling.
The gym got too comfortable.
This is all ring-rust caused by the pandemic.
There really is no one thing that can explain what happened and it's up to Kami Barzini, Henri Hooft, and Greg Jones to figure it all out.
For now, both Martin and Aung La have stated on their social media channels that they won't be looking for immediate rematches and will fight their way back up the ladder.
A sentiment I wholeheartedly agree with. No disrespect but they were both finished decisively, they do need to earn their way back to the gold.
What Did We Miss on Reinier de Ridder?
How did no one see thing coming?
In my ONE: Inside the Matrix results article, I described this win as an upset akin to the first Folayang/Aoki title fight and that's not hyperbole.
According to the ONE Super App, 93% of people saw the belt staying in Myanmar. The only people who thought RDR had a shot was his team and all their family and friends.
I literally re-watched de Ridder's title eliminator against Leandro Ataides at ONE: Warriors Code and my conclusion was the same as my first viewing. There's nothing there that told me he was ready for Aung La.
As we all collectively wipe the eggs of our faces, I have to admit that this is the best thing to happen to the Middleweight division right now.
I feel for the Myanmar fans (I was there live when Martin Nguyen knocked out Eduard Folayang). But the three heaviest division have gone stale.
There aren't enough fighters to fill out a Top 5, the fights aren't competitive, and Champions have to resort to crossing divisions to justify their existence.
Hopefully, this shake-up will breathe new life into both the fighters and division, and get fans excited to see a Middleweight fight that didn't have Aung La in it.
---
Follow me on Twitter at @BjornPossel and follow us @OT_Heroics for more great content!
Also, be sure to check out the Overtime Heroics Forums page to join in on the discussion!