Free agency is always one of the most exciting times of the year. Many star players get handed large contracts and a lot of them end up changing teams. However, not every free agent lives up to the contract that they're given. These 10 players were all given hefty salaries, but failed expectations.
10. Jake Arrieta, PHI
Arrieta was coming off a fantastic stretch with the Cubs when he entered free agency. During five years on the Northside, Arrieta went 68-31 with a 2.73 ERA/3.16 FIP (147 ERA+), a 1.034 WHIP, and 793 strikeouts in 803 innings (8.9 K/9). Additionally, he won the 2015 Cy Young Award and was an All-Star and World Series champion in 2016. After a long wait, the Phillies gave Arrieta a three-year, $75 million contract in March of 2018.
Most people knew that giving $25 million annually to a pitcher in his 30s was a mistake. Sure enough, Arrieta's performance in Philadelphia was very underwhelming. He pitched to a mediocre 4.36 ERA/4.55 FIP (99 ERA+), a 1.387 WHIP, and his strikeout rate plummeted to 7.1 K/9. Additionally, the Phillies missed the playoffs all three years Arrieta was with the team.
9. David Price, BOS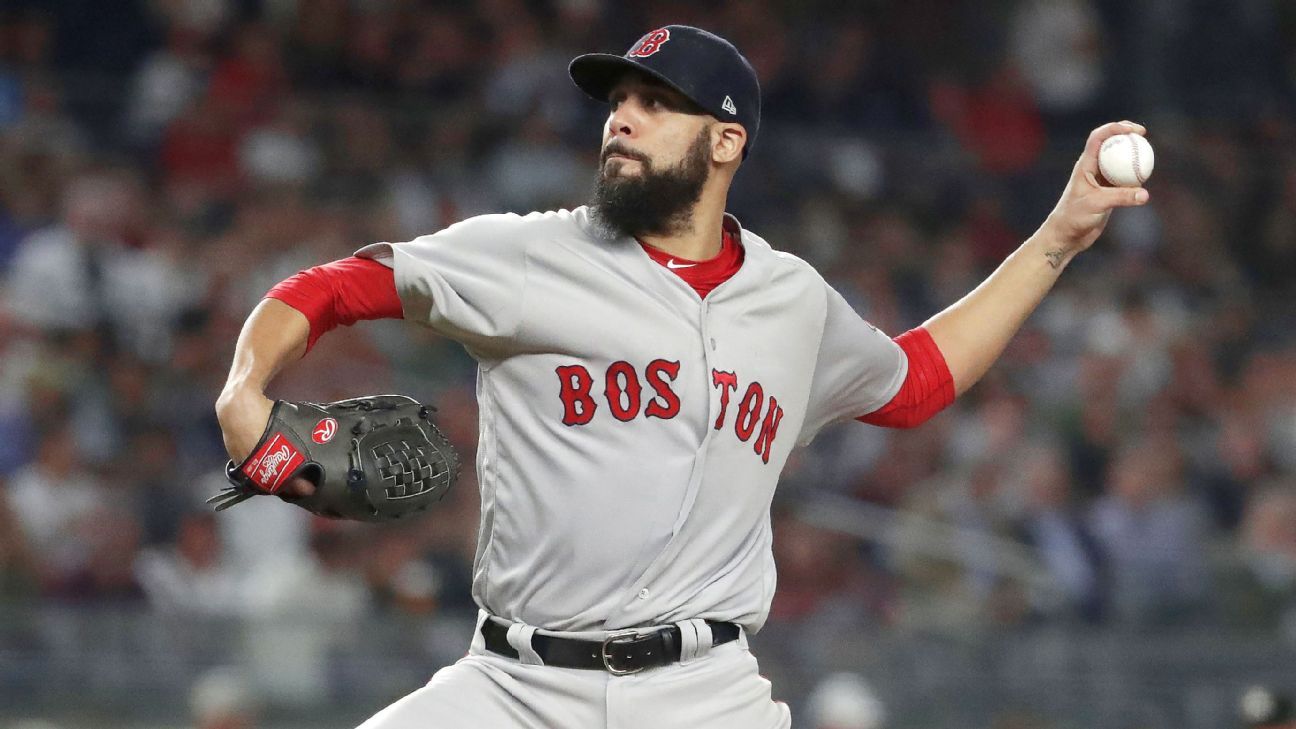 Price wasn't awful in Boston, but his numbers were still disappointing. In the 2015-16 offseason, the Red Sox gave Price a record contract of seven years and $217 million. He gave the Red Sox a 3.84 ERA/3.74 FIP (118 ERA+), a 1.204 FIP, and 609 strikeouts in 588 innings (9.3 K/9).
Additionally, he was a big contributor to the Red Sox World Series title in 2018, in which he won the clinching game. However, when you give a player a record amount of money, you expect more than just decent numbers. Price and his bloated contract were traded to the Dodgers, along with Mookie Betts, in February of 2020.
8. Jordan Zimmermann, DET
During his time with the Nationals, Zimmermann was a two-time All-Star and played a key role in making the franchise relevant. He had a 3.32 ERA/3.40 FIP (118 ERA+), a 1.159 WHIP, and 903 strikeouts in 1,094 innings (7.4 K/9). Twice, he finished in the top-10 in Cy Young voting and threw a no-hitter on the last day of the 2014 season. The Tigers signed Zimmermann to a five-year, $110 million contract in November of 2015.
Zimmermann's time in Detroit has been a disaster. He has pitched to a horrible 5.63 ERA/4.83 FIP (80 ERA+), a 1.441 WHIP, and has only struck out 368 batters in 514.1 innings (6.4 K/9). Zimmermann has also had to miss time due to arm injuries. Additionally, he became the first Tigers pitcher since 1908 to record fewer than two wins in a season of at least 20 starts in 2019.
7. Wade Davis, COL
From 2014-2017, Wade Davis was one of the best relievers in baseball. During that stretch, he put up a stellar 1.45 ERA/2.23 FIP, a 0.953 WHIP, 79 saves, and 313 strikeouts in 241.1 innings pitched (11.7 K/9). He made three All-Star teams and twice finished in the top-10 in Cy Young voting. As a result, the Rockies gave Davis a three-year, $52 million contract, which is still the highest average annual salary for a reliever.
Davis led the NL in saves in 2018, but his production quickly went south after that season. In September of 2020, the Rockies released Davis, making him the final member of their $106 million bullpen to get released. He finished his Rockies tenure with a horrific 6.49 ERA and 1.433 WHIP in 112.1 innings.
6. Hanley Ramírez, BOS
Ramírez was one of the most electrifying players in baseball from 2006-2014. During that stretch, he hit .300/.373/.500 (132 OPS+) while averaging 21 homers and 29 steals per season.
Furthermore, he put up 36.6 rWAR, made three All-Star teams, won Rookie of the Year, a batting title, and two Silver Sluggers. Hanley's original organization, the Red Sox, decided to bring him back to Boston in 2014. They signed him to a four-year, $88 million contract, though they didn't know what position he was going to play.
His time in Boston went rather poorly. Ramírez struggled to stay on the field and hit only .260/.326/.450 (103 OPS+). Additionally, he only put up one above-average season, and only mustered up 1.4 rWAR. The Red Sox released Ramírez in May of 2018.
5. Josh Hamilton, LAA
From 2008-2012, Hamilton was one of the best hitters in baseball. During that timeframe, he hit .305/.363/.549 (137 OPS+) while averaging 25 homers and 94 RBI per season. Additionally, he put up 22.5 rWAR, made five All-Star teams, won three Silver Sluggers, and won the 2010 AL MVP.
In 2012, Hamilton hit a career-high 43 homers, which made him the top free agent available that winter. The Angels signed Hamilton to a five-year, $125 million contract in December of 2012.
Hamilton was never able to replicate his production from his time with the Rangers. He hit just .255/.316/.426 (110 OPS+) before he was shipped back to Texas in April of 2015. It was later revealed that Hamilton had a relapse of his cocaine and alcohol problems in February of 2015 that he had struggled with early in his career.
4. Albert Pujols, LAA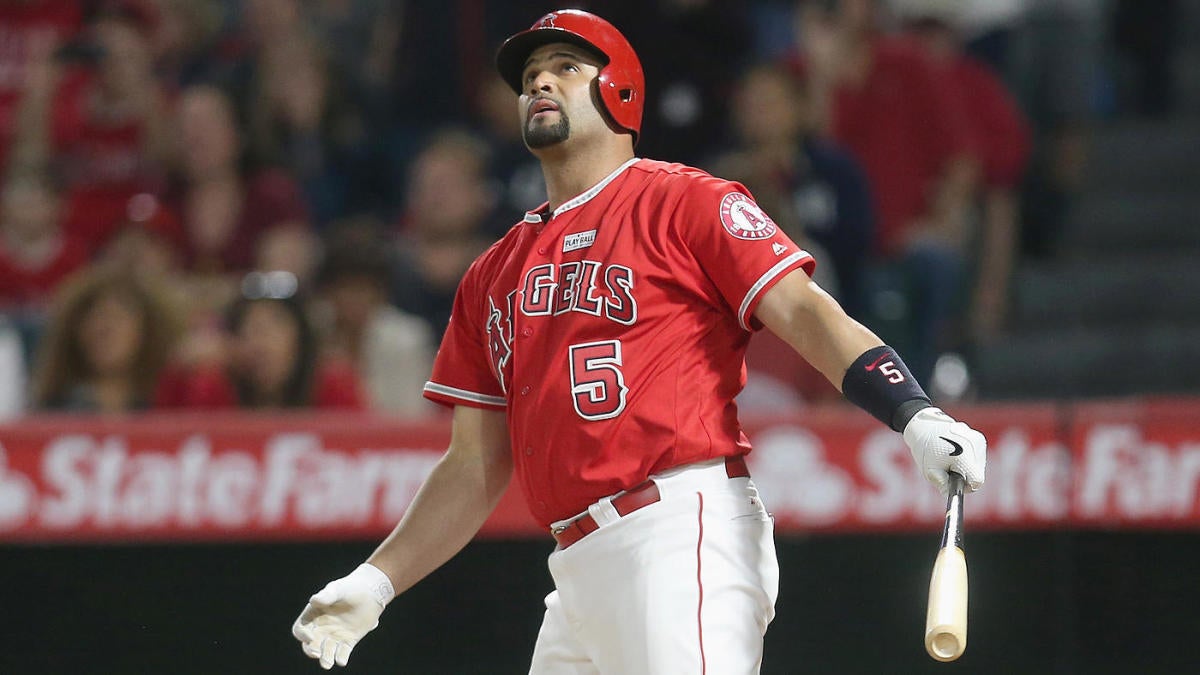 Pujols was, without a doubt, the best player in baseball during his time in St. Louis. From 2001-2011, Pujols hit .328/.420/.617 (170 OPS+) while averaging 40 homers and 120 RBI per season.
Additionally, he made nine All-Star teams, won six Silver Sluggers, two Gold Gloves, Rookie of the Year, and three MVP awards. He also accumulated 86.9 rWAR during that stretch. The Angels won the sweepstakes for Pujols' services, signing him to a 10-year, $254 million contract in December of 2011.
While he is still a surefire bet to make the Hall of Fame, Pujols has been a shell of his former self since signing that contract. He has only made one All-Star Team and has only hit .257/.312/.448 (109 OPS+) with 13.9 rWAR. Additionally, he has battled injuries and his defense has tailed off too.
3. Pablo Sandoval, BOS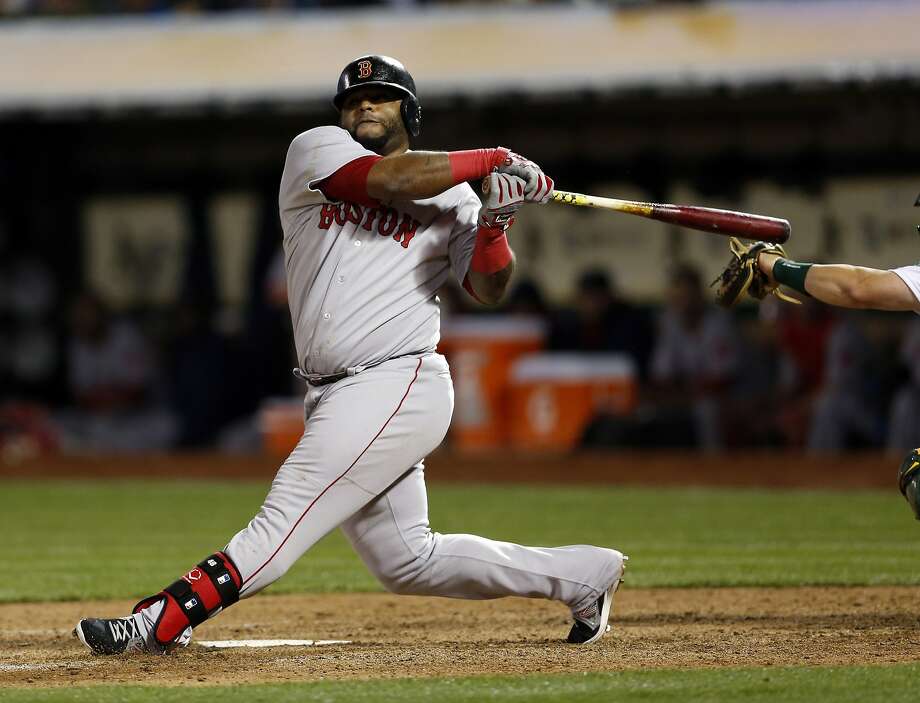 The Red Sox managed to strike out twice on the same day with their free-agent signings. Sandoval was signed on the same day as Ramírez, with Boston giving the Kung Fu Panda a five-year, $90 million contract. The results for the former All-Star were a complete disaster. Sandoval struggled to stay on the field and hit an anemic .237/.286/.360 (71 OPS+) before getting released in July of 2017. Additionally, he put up an atrocious -1.6 rWAR in Boston.
2. Jacoby Ellsbury, NYY
Ellsbury was a speedy centerfielder that finished as high as second in MVP voting, a year in which he had a 30/30 season. He helped the Red Sox win two World Series, and put up 21.3 rWAR, however, when the Yankees signed Ellsbury to a seven-year, $153 million contract in December of 2013, many thought of the signing as an overpay.
Sure enough, Ellsbury never even came close to what he was in Boston. He struggled with injuries, and only put up a .264/.330/.386 (95 OPS+) batting line and only mustered up 9.7 rWAR. The Yankees terminated Ellsbury's contract early, releasing him in November of 2019.
1. Chris Davis, BAL
As bad as the previous nine contracts were, nothing comes close to Davis' in terms of just complete failure. There were many red flags about Davis before he signed the deal. He had two fantastic seasons in 2013 and 2015, in which he hit a combined 100 homers (53 in 2013, 47 in 2015), and he led the majors in homers both years.
He also struck out a lot and was suspended for using Adderall without a prescription in 2014. Additionally, in the 2014 season, Davis had hit just .196, and his OPS had dropped 300 points from 2013.
Despite all those warning signs, the Orioles still gave Davis a franchise-record contract of seven years and $161 million. Since then, he has hit a paltry .196/.291/.379 (80 OPS+) while averaging just 18 homers and 46 RBI per season.
Additionally, Davis has put up a horrific -3.3 rWAR, including a -3.6 mark in 2018, which stands as the worst season ever for a qualified position player. He has also struck out in a whopping 36 percent of his plate appearances during this stretch and put up -21 DRS in the field. The Orioles are now stuck paying him $23 million per year to ride the bench.
Final thoughts
There have been plenty of free-agent contracts that have been disappointments in the past decade, however, these 10 contracts stand out from the rest of the field. May they serve as a caution sign for all of those who think about giving these types of deals to big-name players.
Have a baseball lover that you need to get a gift for? Check out our partner at Dugout Mugs! Create a personalized mug made out of the barrel of a bat. Great for any baseball fan, or, let's be honest, yourself!
Follow me on Twitter at @Mathias_A_K for more of my content! Don't forget to join our OT Heroics MLB Facebook group, and feel free to join our new Instagram – @overtimeheroics_MLB, and listen to our baseball podcast, Cheap Seat Chatter! We'll see ya there!
Come join the discussion made by the fans at the Overtime Heroics forums! A place for all sports!