Many of the top starting pitchers in the league have been consistent over the past few years. We saw great performances by Trevor Bauer, Yu Darvish, and Kenta Maeda, but 2020 isn't the only season counted for in this list. Many players who broke out this season are susceptible to regression due to the small sample size that comes with a shortened season.
Glasnow has some of the nastiest stuff in MLB. He pairs a 100+ MPH fastball with a curveball that ranks among the best in the league in break. His 38.2 K% trailed just behind Jacob deGrom and Shane Bieber in 2020, among starters with over 40 IP. He has yet to throw over 120 innings in a season in his time with the Rays, but since 2018, he has a 3.57 ERA, 3.46 FIP, and an 11.87 K/9. At times, he struggles with control, walking 3.49 batters per nine innings, but if he can get it down to about 2.75-3 BB/9, then he can become a truly elite starting pitcher.
The Phillies' ace was great in 2018, finishing third in Cy Young voting, but he had a down year in 2019. He had a bounce-back year in 2020, with a 3.28 ERA and had a remarkable 49.8% groundball rate, while ranking fourth in the NL in K%. Between Nola and Wheeler, the Phillies have a solid 1-2 at the front of their rotation entering 2020.
18. Trevor Bauer
Bauer had a great year in 2020, winning a Cy Young he didn't deserve, aided by a little bit of BABIP luck and leaving 90.9% of runners on base. He had a 1.73 but faced only one team with an above-average offense, the Chicago White Sox.
He struggled after being traded to the Reds at the deadline in 2019, finishing the year with a 4.48 ERA, 4.34 FIP, 4.14 SIERA, and a 4.34 xFIP to back up a 2018 season that was arguably better than Cy Young winner Blake Snell's. His inconsistencies are concerning, and I don't think his shortened 2020 season changes that. He is a free agent this offseason, but signing him might not pan out as well as expected.
17. Yu Darvish
Darvish, who finished 2nd in the 2020 Cy Young voting, followed up his historic second half to the 2019 season. He struggled with injuries and performance in 2018 and the beginning of 2019, but since then he has been one of the top starting pitchers in the National League. Darvish's 2.23 FIP led the NL in 2020, and he has a 3.43 SIERA, 3.22 xFIP, and a 3.39 ERA since 2019, including his terrible start. Signs are great for another great year for Darvish in 2021, but he is entering his age-35 season.
Entering his age-37 season, Greinke is still among the league's best. He had his second-highest ERA since 2010 this year, but he had his lowest FIP since 2015. In a full 2020 season, Greinke was on track for a 6.4 fWAR, which would be the second-best of his career, only trailing his Cy Young award-winning season in 2009. Of course, the Astros' starting pitcher is aging, but he had a great season in 2020, with a 2.80 FIP, 3.72 SIERA, 3.51 xFIP, and career-low 3.3% walk rate, despite his 4.01 ERA.
Corbin was an integral piece of the Nationals' World Series title in 2019, used as a starting pitcher and reliever, after signing with the team for six years and $140M. He hasn't repeated his 2018 success when he had a 3.15 ERA, 2.47 FIP, 2.91 SIERA, and a 31.8 K%, but he had another great year in 2019. He struggled in the shortened 2020 season, but these 65.2 innings pitched don't have the same impact as his last 400, and not only is he still a great pitcher, but probably the best #3 starter in the league.
Corbin Burnes had a better year in 2020, but Woodruff is still the ace of the Brewers. He seemingly always flies under the radar as one of the league's best, but he deserves to be in the conversation. The most innings he's thrown in a season is 121.2, but he was used as a long relief/spot start pitcher for the first couple of years of his career.
In his four year career, Woodruff has a 3.66 ERA and 3.31 FIP in 280.2 innings pitched. In 2020, he threw 73.2 innings, so he should be ready to throw at least 180 in 2021, barring any injuries. He's still young, at just 27, and has gotten better every season. Woodruff could be a dark horse Cy Young award candidate in 2021.
At age 37, Morton is a free agent after the Rays declined his $15M option. He probably only has one year left in him, but it should be a really good one. The Rays' starter only threw 38 innings this year and had a 4.74 ERA with a 3.45 FIP and a 24.7 K%. The former Astros' and Rays' starting pitcher also has a great track record in the postseason and could be a huge piece for a World Series contender in 2021, whether he sticks with the Rays or not.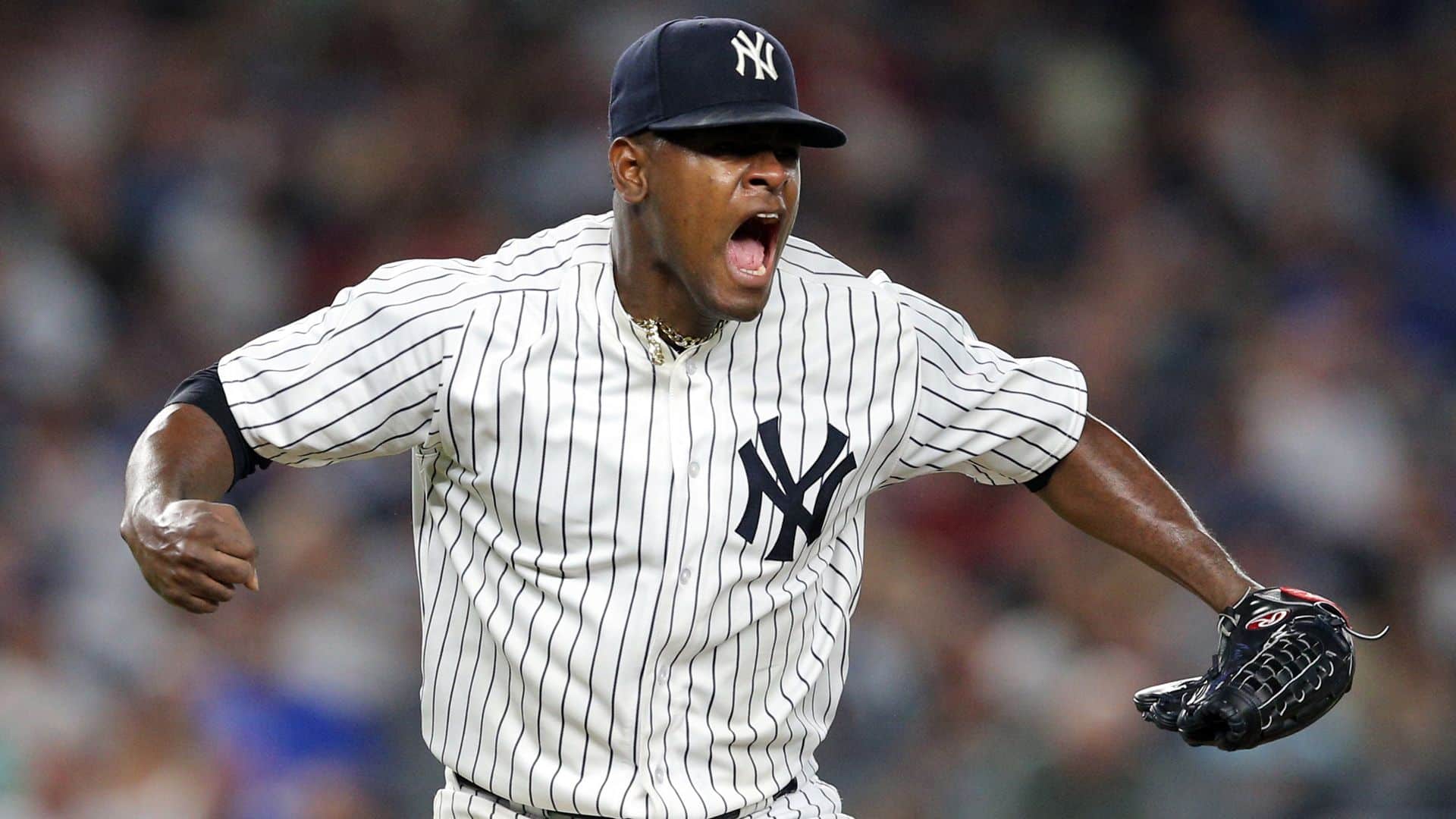 Severino hasn't pitched a full season since 2018, but he is still just 26 years old and an elite pitcher when healthy. From 2015 to 2018, he had a 3.51 ERA, 3.38 FIP, and 3.28 xFIP with a 20.1 K-BB% rate. The question for the Yankees' star starting pitcher is always his health, and he would be a lot higher on this list if he could stay healthy. Coming off of Tommy John surgery, he may not be ready for Opening Day in 2021, but he is definitely an ace-level starting pitcher when he is on the field.
The Dodgers' 26-year-old ace had the worst season of his career, excluding 2017, when he only threw 9.1 innings. He only threw 36.2 innings in the regular season and had a 3.44 ERA, 4.36 FIP, and a 3.80 SIERA.
He stepped up in the playoffs, pitching to a 1.80 ERA, 2.55 FIP, and a 14.4 K/9, on the way to a 2020 World Series title. Buehler isn't the highest Dodger on the list, but he and long-time ace, Clayton Kershaw, are very close, and he could get the Opening Day start. Entering his fourth season, Buehler has the potential to become one of the best starting pitchers in the National League.
Have a baseball lover that you need to get a gift for? Check out our partner at Dugout Mugs! Create a personalized mug made out of the barrel of a bat. Great for any baseball fan, or, let's be honest, yourself!
Follow me on Twitter at @ValentinasJames  for more of my content! Don't forget to join our OT Heroics MLB Facebook group, and feel free to join our new Instagram –  @overtimeheroics_MLB, and listen to our baseball podcast, Cheap Seat Chatter! We'll see ya there!
Come join the discussion made by the fans at the Overtime Heroics forums! A place for all sports!