Another action-packed night of Dana White's Contender Series has come and gone, and that means more regional circuit fighters have earned their shot in the premier MMA organization. Out of the five fights that took place, four of the winners went home with contracts. Join us as we discuss the results and what to make of the UFC newcomers!
Results
Jonny Parsons defeats Solomon Renfro via Split Decision – (29-28 x2, 28-29)
Piera Rodriguez defeats Valesca Machado via Unanimous Decision – (29-28 x3)
Caio Borralho defeats Jesse Murray via TKO – Round 1 (1:41)
Armen Petrosyan defeats Kaloyan Kolev via KO – Round 1 (4:27)
Pedro Falcao defeats James Barnes via KO – Round 3 (3:55)
Contracts Awarded
Armen Petrosyan (6-1) took the first contract of the evening with a huge knockout victory over then-undefeated Kaloyan Kolev (10-1). After facing a lot of adversity early on in this one due to Kolev's dominant grappling, Petrosyan was able to stay composed, get the fight to the feet where he needed it to be, and put on a masterclass striking display. His power was hurting Kolev with each shot landed, and eventually, a well-placed head kick would seal the deal for Petrosyan with just 33 seconds to spare in the first round. All six of Petrosyan's victories have now come by way of KO/TKO, and he is red hot, with his UFC debut surely coming soon after such an incredible performance.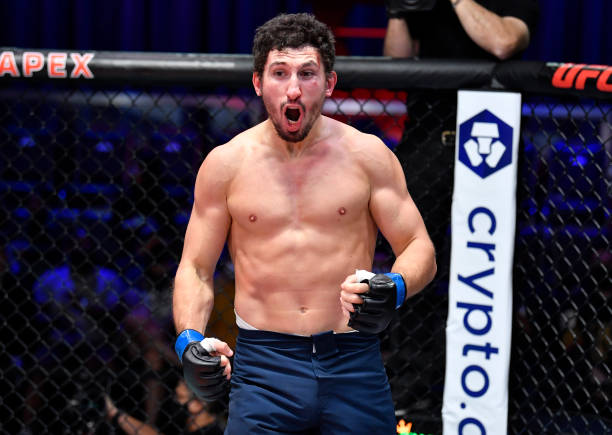 Three weeks ago, Caio Borralho (10-1, 1 NC) was on DWCS and secured a unanimous decision victory. However, his performance was not enough to grant him a UFC contract. But oh, how the tables have turned. That is because Borralho accepted a short notice fight in the light heavyweight division, up from the usual middleweight class he usually fights in. He secured a beautiful knockout in less than two minutes against Jesse Murray (8-4). It is safe to say that this time around, Dana White had no choice but to sign Borralho. Plus, it helps when you are on a ten-fight unbeaten streak. Look for Borralho to carry this momentum with him as he cracks into the UFC.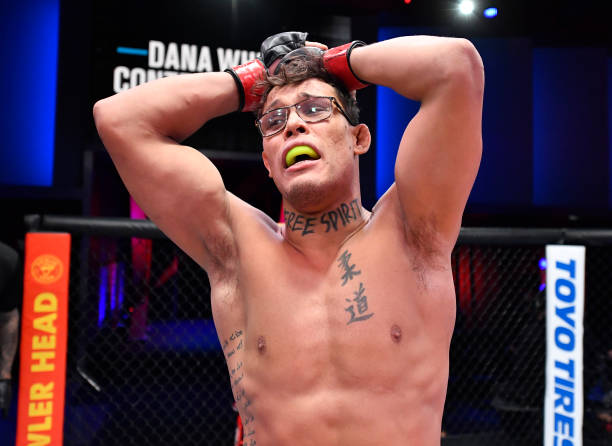 LFA Strawweight Champion, Piera Rodriguez, improved her perfect professional record to 7-0 with a unanimous decision victory over Valesca Machado (8-4, 1 NC) on week eight of the contender series. In what was a back and forth bout, Dana White could not stop gushing about these two women and the performances they both had, and rightfully so. He made note that Machado could be making her way into the UFC soon to join Rodriguez. But, for now, Rodriguez looks to make good on her contract-winning performance and will now find herself in the most stacked women's UFC division. With her precise, one-shot knockout power on the feet and a solid grappling game, she seems to be the perfect package to add to this weight class.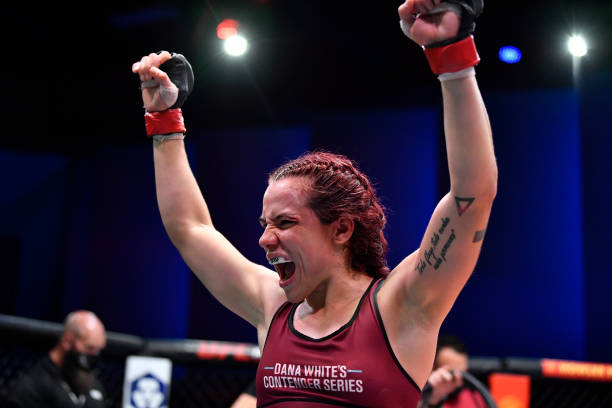 The last contract of the night went to Jonny Parsons (7-3). Parsons defeated Soloman Renfro (8-2) via split decision. This contract may have come as a surprise due to the decision being a bit controversial. However, that is not to say Parsons' performance was not deserving of contract consideration. All and all, this was a highly competitive bout that mostly played out on the feet.
The significant moments went to Renfro, but Parsons showed his ability to recover after being hurt early. Parsons kept the fight close, which ultimately gave him the nod on the scorecards. It is also worth noting that Dana White could not help but acknowledge that Parsons should be fighting down at lightweight rather than at 170 pounds. So keep that in mind when the UFC debut of Parsons comes about.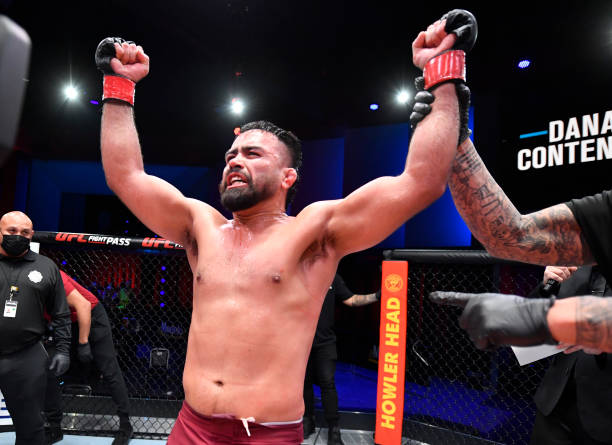 What was your standout performance from week eight of DWCS? Let us know in the comments below!
---