Welcome back to the third article in the top 100 current NBA players series. We'll be going over the 40th-59th players ranked by Tyler Shelt. The same rules apply through the whole series. If you don't know them, here they are: Injured players, rookies and free agents will not be included in the rankings. And, rankings will be subjective and open to your opinions.
59-50: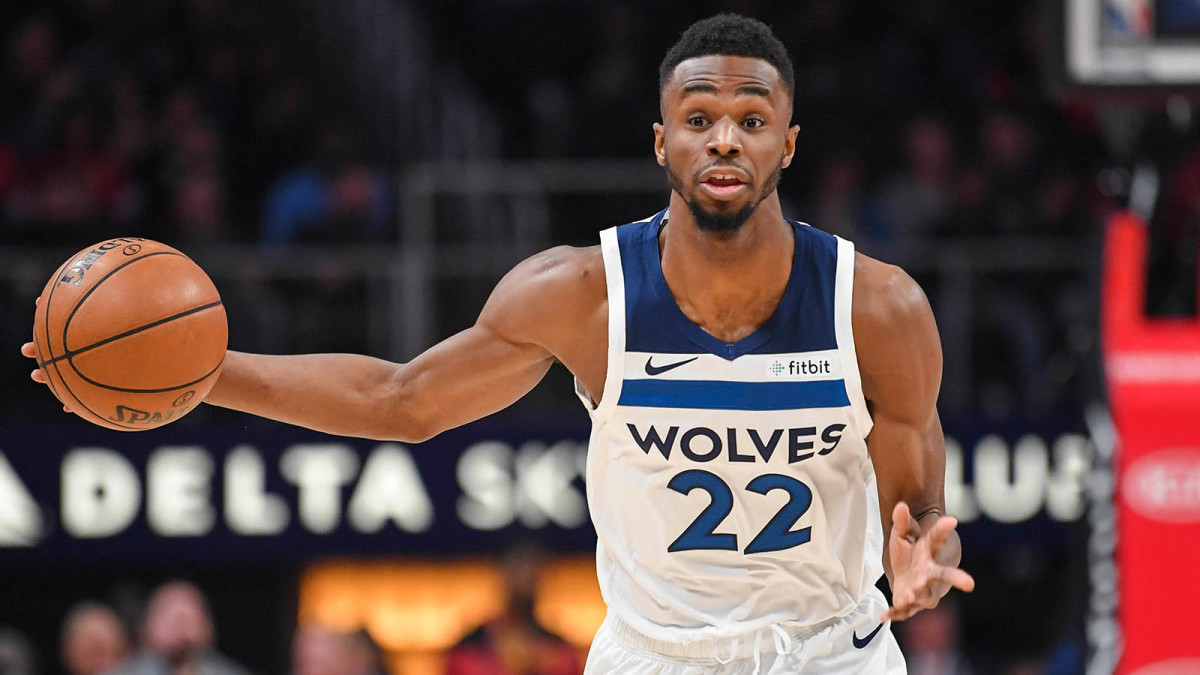 59. Paul Millsap
Paul Millsap hasn't got the attention he used to get when he played at an all-star level, but he still puts up solid numbers for a championship contender. The veteran forward could be an X factor come playoff time.
58. Jabari Parker
Jabari Parker is often on the receiving end of a lot of hate. Now, in Atlanta, he's getting a chance to shine. He's averaging about 15 points per game this year. He's been hurt by injuries his whole career, but so far this year, he's been healthy and great. (Knock on wood)
57. Andrew Wiggins
Honestly, this might be the most harsh ranking on the list. Wiggins is averaging 24 PPG this year, a career high. But I really can't put him above some of these guys. I'm not a believer of his and he's been really subpar his whole career. But, I hope he proves me wrong and continues this hot streak.
56. Bam Adebayo
The Miami Heat made a high risk, high reward pick when they drafted Adebayo with the 14th pick of the 2017 draft. He's paid off quite well this year, in Hassan Whiteside's absence of the team. He's averaging a very solid 15/10 for a young Heat team that has played phenomenally this year.
55. Marvin Bagley
Although Bagley hasn't played much this year, we all know of his potential. Bagley comes in a little lower than he probably will in years to come. He's a key piece of the Kings' young and bright future.
54. Gordon Hayward
After multiple setbacks in Boston, Gordon Hayward is finally starting to take shape as a Celtic. Hayward hasn't played as much as he'd like, but he is scoring the ball at a high rate. He may not be all that he was in Utah right now, but there is a strong chance he might be back to that soon.
53. Draymond Green
A player that hasn't been talked about nearly as much this year is Draymond Green. The Warriors are obviously not having a great year, but Green is still a very capable player. An outgoing player and outstanding defender, Green plays with his heart on his sleeve.
52. Kyle Lowry
Kyle Lowry might be getting a little disrespect from me here. He's averaging nearly 21 PPG to go along with nearly 8 APG. A season removed from winning his first championship, Lowry is helping the Raptors contend again in a big way.
51. Lou Williams
The man who made being a six man quite popular comes in at 51. Although, he could be higher if he started consistently. Lou Will is honestly one of the offensive threats in the league. He's deadly in the pick and roll and can score in virtually every way. Having a six man like him gives a big advantage to the Clippers.
Top 50 Mark
50. Buddy Hield
Another Sacramento King will come in at 50 here. Similar to Bagley, Hield has shown great potential on offense. Hield isn't as young though, 27. But, averaging 20 a game as somewhat of a veteran on a young team will get you some looks.
49-40:
49. Myles Turner
Turner is an under the radar kind of guy who has actually been in some trade rumors lately. He's a solid center who still has some good potential. I don't think the Pacers should be shopping him honestly. Turner is a great fit alongside a healthy Oladipo and that team is scary when all together.
48. John Collins
Collins' spot here may have been caused by his illegal substance suspension. Collins is an up and coming star power forward who pairs quite well with the stellar Trae Young. I honestly believe he'll be a lot higher on this list very soon.
47. Shai Gilgeous-Alexander
Speaking of guys who will be moving up soon, we've got a great point guard who was traded in a blockbuster deal after his rookie season. Shai Gilgeous-Alexander is a prototypical guard who can score, distribute and defend at a high level. The former 11th pick is trying to prove every team that passed on him wrong.
46. Josh Richardson
Josh Richardson is a stud. He may not have the same numbers as some of the other guys listed here, but he has a more deep team than most and doesn't necessarily have a chance to shine as well as he could. Richardson is one of the better guards out there in my opinion.
45. Zach Lavine
A man who has had major growth through his career is Zach Lavine. Formerly known as just a great dunker, he now has an all around game and is deadly on offense. He's a great shooter, playmaker and finisher. Lavine doesn't get a lot of attention playing for the Bulls, but I can assure you he is exciting to watch.
44. Jaylen Brown
JB has taken a major turn in his career and has progressed very well. Brown is now scoring the ball much better than his first years in the league. He's becoming more of a two way player and may very well become one of the better ones in the league soon. He's even starting to hit threes at a solid clip.
43. Jamal Murray
Young gun Jamal Murray is a big reason for the Nuggets' success. Murray is an exciting player in Denver and the fans there love him. He's a great shooter and scorer and at times has lit up the box score. He's a great fit in the mile high city.
42. Montrezl Harrell
The pairing of Lou Williams off the bench for the Clippers is Harrell. He's a great big man who can do about everything the Clippers need. He averages close to 20 PPG on a stacked Clippers team, coming off the bench. Harrell is somewhat undersized, but that doesn't stop him from snagging boards and blocking shots.
41. Nikola Vucevic
The veteran center, Nikola Vucevic, is the leader of the Magic. He was a large cause of their playoff berth last year. Vuc is the prototype big man who rebounds and scores well down low. He's also a great shooter which is why he is this high on the list.
40. Eric Bledsoe
Eric Bledsoe is an unsung hero for the Bucks. He averages about 15/5/5 which is solid, but what he brings to the table as a leader and player is essential for a contending team. Bledsoe has been in the league for a while now and has the experience to help Giannis and Middleton bring a chip to Milwaukee.
Stay tuned for the rest of the series! Follow me on Twitter @TShelt23. Check out our forums and basketball section.