In yesterday's action, the statistical favorites came out swinging to open the week. Six of the seven statistical favorites won their game yesterday, which would be the worst day percentage wise that baseball underdogs had in a long time. The underdogs will get back off the mat today though and fight back. Before looking at six underdogs to take today, let's review how we have done over the past five days. For all of the days listed below, calculations for money are done with the bettor betting $50 on each game that we picked.
June 20: We went 3 for 4. The bettor would have ended up $150 on the day
June 21: We went 2 for 5. The bettor would have ended up $9.50 on the day, even though they only won 2 games. Thanks to Miami for being +210 and taking care of business.
June 22: We went 3 for 6. The bettor would have ended up $75 on the day
June 23: We went 4 for 6. The bettor would have ended up $154.50 on the day
June 24: We had our worst day since starting the underdogs column. We went 1 for 5 (including 0-3 in our underdog picks). The bettor would have lost $155.75.
Here are six statistical underdogs that you should have confidence betting to win in Tuesday's MLB action.
Cincinnati Reds (+135) @ Los Angeles Angels, 10:07 PM EST Start
The Cincinnati Reds pitching staff has been very consistent so far this season, as they rank in the top third of the National League in most key pitching categories. Their offense, however, has been very inconsistent. They currently rank 13th out of 15 teams in the National League in runs scored. Their past series against the Brewers may have been the wake up call that their offense needed. Even though they split a four game series over the weekend in Milwaukee, they scored five or more runs in every game in the series.
The Angels will send Andrew Heaney to the hill for Tuesday night's start. In five starts this season, Heaney is 0-1 with a 5.68 ERA. In those five starts, he has also given up seven home runs.
The Reds will send Tyler Mahle to the mound for game one of this two game series. Mahle is 2-7 on the season with a 4.17 ERA. His record is not indicative of his pitching numbers, as Mahle has given up three runs or less in six of his last nine starts. In his three inter-league starts this season, Mahle has given up six earned runs in 17 and 1/3 innings of work (3.12 ERA).
Look for the Reds to build off of their success in the last two series (sweep of Houston and a split with Milwaukee), and win tonight's game against the Angels.
Minnesota Twins (-102) vs. Tampa Bay Rays, 8:10 PM EST Start
This game features two playoff teams that have had some struggles as of late. The Rays are 4-6 in their last 10 games, while the Twins are 5-5 in their last 10 games. During this stretch, the Rays fell back to five games behind the Yankees in the AL East, while the Twins' lead in the AL Central has dropped to 7.5 games, which is the smallest their lead has been in some time.
The Twins send Kyle Gibson to the mound tonight to open this series. He is 7-4 on the year with a 4.18 ERA. In the month of June, he has had rotated between good starts and bad starts. In his first and third start of the month, Gibson allowed no earned runs. In his second and fourth start of the month, Gibson allowed six runs and five runs respectively. He did win his only start of the year against Tampa Bay, allowing no earned runs in five innings of work on June 1 at Tampa Bay.
To put it plain and simple, Blake Snell has not been himself in the month of June. He hasn't been able to complete five innings in three of his last four starts, and his ERA on the season has skyrocketed from 3.06 up to 4.40. Look for him to be better than he has been in past starts, but not good enough to win tonight's game.
There are not many occasions where you can take a division leader at home for almost even money. The Twins are 24-13 at home this year, take the Twins to beat Snell and win game one of the series.
Miami Marlins (+210) vs. Washington Nationals, 7:10 PM EST start
For most teams, they are happy when they come home after a road trip. The Miami Marlins, however, may not be one of those teams. The Marlins, who have the worst record in the National League, are twelve games under .500 at home (13-25), and they are 2-7 in their last nine home games. Even worse news, they return home to face Max Scherzer in game one of the series.
Scherzer is 6-5 on the season with a 2.62 ERA. He has been on fire in June, winning all four of his starts, and allowing three runs in 29 innings of work (0.93 ERA). On the season, he has given up more than four runs only one time. That time, however, was on April 20 @ Miami. In that start, Scherzer gave up 11 hits and six runs over 5 and 1/3 innings of work.
Believe it or not, the Marlins have actually won both games where they have faced Scherzer this season (one in Washington and one in Miami). The Marlins will counter tonight with Trevor Richards on the hill. Richards is 3-7 with a 3.54 ERA. However, he has given up one run or less in five of his last six starts (two of them at home).
It is hard to ever bet against a hot Max Scherzer. However, if you are looking for a flier with some good value tonight, consider the Marlins (remember that a $50 bet would win you $105).
Oakland Athletics (+131) @ St. Louis Cardinals, 8:15 PM EST Start
The Athletics and Cardinals open up a inter-league series on Tuesday between two teams that are currently three games over .500. Both teams are also 6-4 in their previous 10 games. When you have teams playing almost identical baseball, the pitching match-up can often determine the outcome of the game.
The Cardinals will send Jack Flaherty to the mound tonight. Flaherty is 4-4 with a 4.24 ERA on the season, and hasn't won a start since May 14. He has been rather consistent this season, as he has given up four runs or less in each of his last eleven starts. We will see how he responds from being picked off of second base last week to end a game against the Marlins.
The Athletics will send Chris Bassitt to the mound on Tuesday night. Bassitt is 4-3 with a 3.64 ERA this season. He has also been rather consistent, giving up three runs or less in nine of his eleven starts this season.
So just like the records, the pitching match-up also seems very even tonight. However, since the Cardinals have only won the game in three of Flaherty's last nine starts, take the Athletics tonight to win game one of this series.
Colorado Rockies (+145) @ San Francisco Giants, 9:45 PM EST Start
The Colorado Rockies would be the second wild card team from the National League if the season ended today. They are currently four games over .500 and are 5-5 in their last ten games. The Giants are in the cellar of the National League West, but have been playing better baseball as of late.
The Giants send Madison Bumgarner to the mound to win game two of this series. This has not been a traditional year for Bumgarner, however, as he currently has a 3-7 record with a 4.28 ERA. Of those three wins this year, two of them have come against the Colorado Rockies. In his last six starts, however, Bumgarner is 0-3 with three no decisions.
The Rockies have a feel good story going to the mound tonight. Chi Chi Gonzalez will return to the mound tonight, after being gone from Major League Baseball for almost three years. Gonzalez had Tommy John surgery in 2017 after blowing out a ligament in his shoulder during spring training. The Rockies signed him this past off-season, and he has been less than stellar in spring training. He has a 4-5 record and 5.66 ERA in 14 Triple-A starts this season.
Sometimes when making bets, you go more with your gut than you do the statistics. The season stats would probably say bet the Giants tonight. However, Gonzalez is excited for the opportunity to return to the show, and look for him to take advantage of this chance. Take the Rockies tonight to edge out the Giants in a close game.
Kansas City Royals (+210) @ Cleveland Indians, 7:10 PM EST start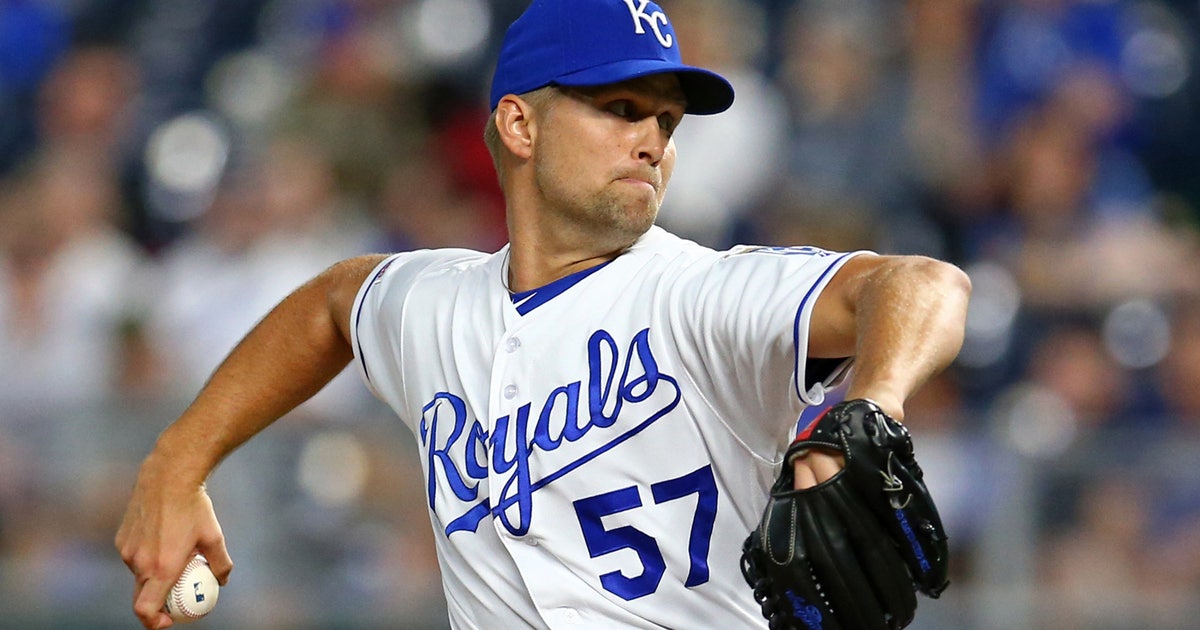 The best team in baseball over their last 10 games has been the New York Yankees (9-1). The second best in baseball has been the Cleveland Indians (8-2). When you look at their last few series however, a trend becomes apparent. Over their last 11 games, though, the Indians have been good at beating up on the Tigers, as they have beaten them six times since June 14. In games not against the Tigers, they are only 3-2.
Cleveland squeaked out a 10th inning win on Monday night, after a long rain delay forced the starters to exit the game after only three and a half innings. Brad Keller had been pitching very well for the Royals through three innings, and Kansas City was leading the game 1-0 when the rain delay happened.
In tonight's pitching match-up, Shane Bieber will be on the mound for the Indians, and Glenn Sparkman will be on the mound for the Royals. Bieber has been a little shaky over his past eight starts, giving up five or more runs in three of them. He has offset that by giving up two runs or less in the other five starts. Sparkman has given up three runs or less in three of his four starts since joining the rotation.
The Royals offense is filled with young talent, and they are coming off a series split with the Minnesota Twins. If you are looking for another flier tonight, take Glenn Sparkman and the Royals to beat the Indians at Progressive Field tonight.
For today's OTH Odds article, go to https://overtimeheroics.net/index.php/2019/06/25/oth-daily-odds-6-25-19/