Orlando Magic Season Review
2018-19 Season review
The Orlando Magic pulled off a surprisingly good season with 42 wins and winning the Southeast division title. After stealing Game 1 on the road against the eventual 2019 NBA Champions, the Magic lost in five games. They were predicted to miss the playoffs and trade the newfound star in their seven-foot Center, Nikola Vucevic.
2019 NBA Draft
The Magic made some adequate moves in the 2019 NBA Draft. The Magic selected Chuma Okeke with the 16th pick. Okeke is a Power Forward from Atlanta, Georgia. He was a sophomore for the Auburn Tigers when the Magic drafted him. The 6'8 Forward is a good three point shooter and possesses amazing defensive potential. Before going out during the NCAA tournament with a torn ACL he averaged 15 points per game. He might have some problems finishing contested shots under the rim and getting to the line but all it requires is just a little tweak and he should serve as a good three & D player for the Magic.
The Magic also traded their 46th pick to the Lakers in exchange for a 2020 second round pick and cash. This is a good move as the highly prospected big man, Bol Bol was already on his way to Denver when it was the Magic's turn to pick.
Team Needs
Rebounding – Although the Magic frontcourt is stacked, they suffer from the effects of bad defensive rebounding. They tend to give up offensive rebounds in games and act as if nothing happened.
Three-point shooting – The Magic did pretty well from the three-point line at the end of the season but it is clear that they are still inconsistent and they could definitely use some help from a knockdown shooter.
Scoring – Most of the 42 wins the Magic had this season came from defense and it's pretty clear that the only person capable of scoring consistently is Vucevic. They need to sign at least one scorer to pair with Vucevic and Markelle Fultz once he returns to shape.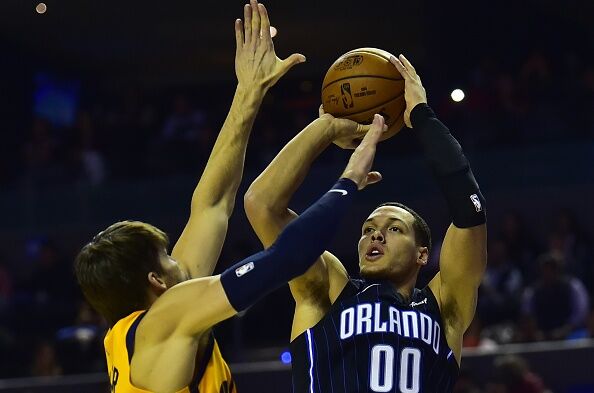 Team Priorities
Push Markelle Fultz's limit.
Sign shooters to build around Vucevic
Entertain offers for Mo Bamba
Trade for another Point Guard
Potential Moves
Magic receives Andrew Wiggins, Top 20 protected 1st round pick Wolves receives Aaron Gordon, Jerian Grant, 2020 2nd round pick
Magic receives Tim Hardaway Jr Mavericks receives Evan Fournier, two 2020 2nd round pick (Lakers)
Final Analysis
Nothing much to say, if the Magic manage to trade for another scorer and receives a big payout in trading for Fultz, this team will be in the playoff contention without a doubt. At the beginning of free agency, Orlando made some moves. First resigning Terrence Ross to a four-year $54 million dollar deal. Secondly, the team signed former Portland Trail Blazers forward Al-Farouq Aminu to a three-year $29 million dollar deal. Hopefully, the four year, 100 million contract given to Vucevic will payoff with him bringing the Magic back to the playoffs again.