The UFC heavyweight division certainly packs a lot of power towards the top. Look no further than Francis Ngannou. All of his wins have came by way of knockout, not a one by decision. However, now he is trapped in some sort of a dead spell. The man who has risen to the top of the rankings, has now hit a roadblock.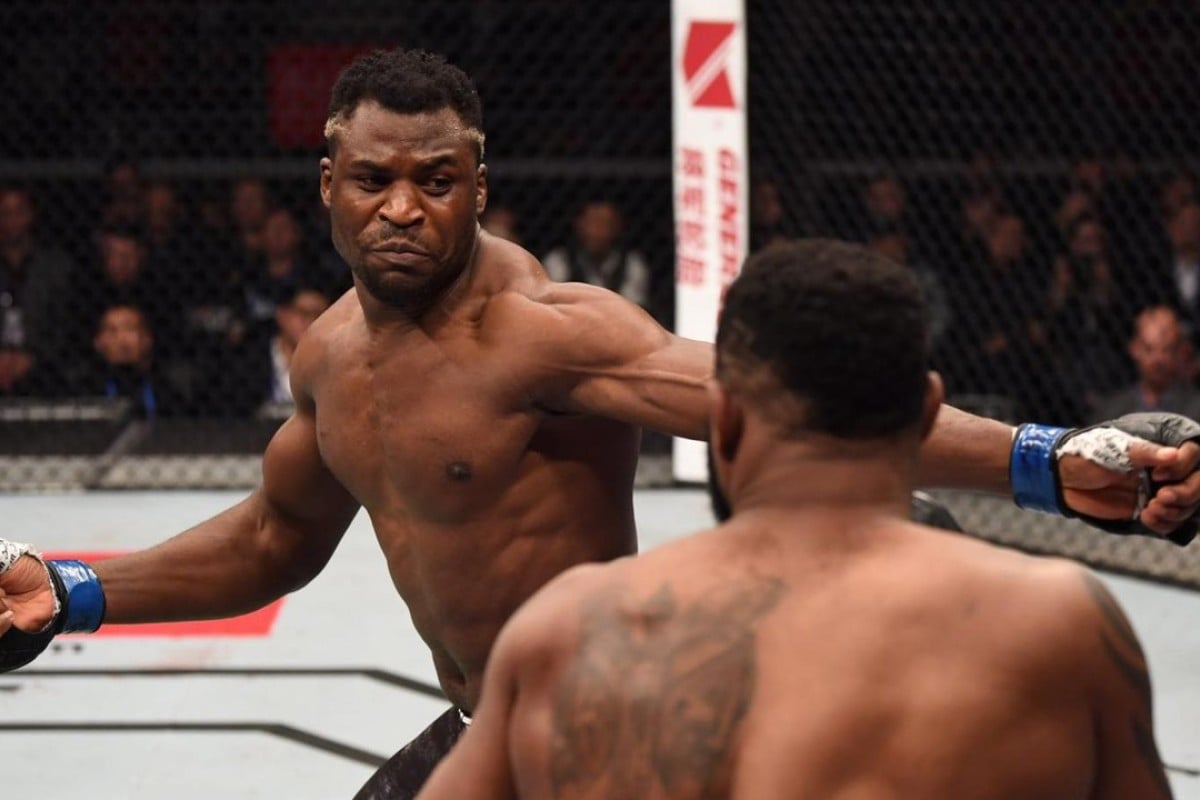 Ngannou has beaten some of the best fighters in the heavyweight division. These names include Curtis Blaydes (2), Alistair Overeem, Cain Velasquez, and Junior Dos Santos. Francis has compiled an astounding resume with the only blemish being the two fight streak where he lost to current heavyweight champion, Stipe Miocic, and the Black Beast, Derrick Lewis.
However, as of right now, Francis Ngannou is without a fight and behind a massive roadblock. He has stated in his latest interview with MMA Junkie that, "(the UFC) has to do something with me." It is clear that frustration has set in for the African born knockout artist.
Later in the interview, Francis Ngannou threw a bit of shade to UFC boss Dana White, having this to say on the lack of opportunity. "My boss doesn't care about me".
The Hold Up
The path for the belt is blocked by former heavyweight champion, Daniel Cormier. The former heavyweight champion, DC, has said that the trilogy fight against Miocic will be the final fight of his career. The UFC is very interested in booking the trilogy, leaving Ngannou out of the picture.
In an "exhausting process" to find a fight, Francis Ngannou has reached the boiling point with his situation. Everyone in the top ten rankings is either booked or Ngannou has already taken them out. For a fighter who feels like this is the prime of his career, he doesn't feel like waiting around at the top.
Francis Ngannou demands to know how he fits into this heavyweight picture. He feels as if he has well deserved another shot at the title. When will the UFC give it to him? A debatable topic, nonetheless, "The Predator" must sit and wait it out.
Thanks for reading my latest article! Overtime Heroics MMA has all the news, breakdowns, and picks for fight cards. Make sure to join/start a conversation on our forums, and check one of my latest article on Conor McGregor and Justin Gaethje.