After nearly two weeks of NBA games and storylines, where does each team stand? We head around the NBA to find out.
Atlanta Hawks
The Hawks soared to 2-0 then follow that with three straight losses. The play of Trae Young has highlighted the start of the season. In four games, he is averaging 26.8 points seven assists and five rebounds per game. He did tweak his ankle, but no MRI needed, and they are hopeful he will return this week. The big surprise this season for the Hawks has been Jabari Parker's scoring punch off the bench. The Hawks look much improved so far this season.
Boston Celtics
Kemba Walker has already fit in more than Kyrie Irving ever did, and the Celtics are off to a 4-1 start. In five games, the Brad Stevens offense is producing four starters averaging 16.6 points per game or higher. Leading the way is Kemba at 26.2 points per game, followed by a rejuvenated Jayson Tatum at 22 a game. So everything seems to rainbows and sunshine in Boston so far. We will see if it lasts.
Brooklyn Nets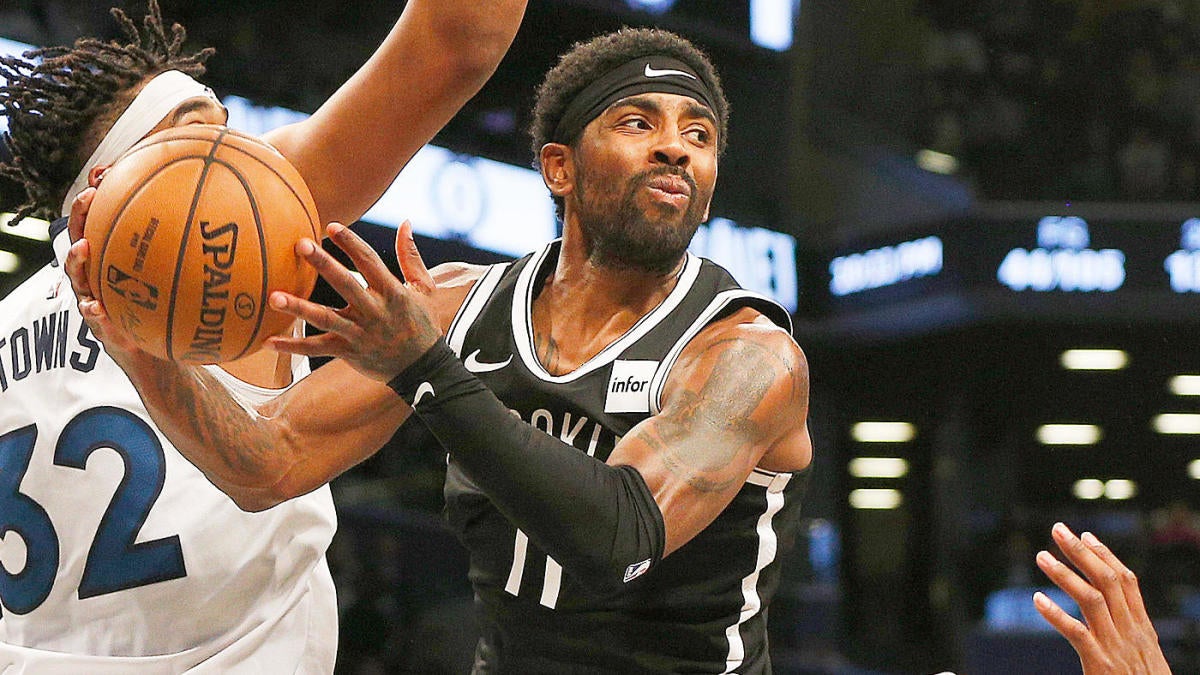 The Nets are struggling to find chemistry with a multitude of new players on the roster. Kyrie already showed off what he could do with a 50 point explosion in Brooklyn on opening night. Caris Levert is off to great start averaging 18.8 points per game, while Spencer Dinwiddie is bringing 15.2 a night off the bench. The surprise of the early season may be Taurean Prince and the eas at which he has acclimated to his new team. Prince is currently averaging 15.5 points and 6.3 rebounds per game. While a 2-4 start may not be what some fans expected, this team has the talent and will be in the hunt by the end of the season. This team and organization are too good for them not to be.
Charlotte Hornets
The Hornets are young, athletic, and fun to watch. While they currently sit at 3-3, this is a young basketball team. The tide can turn quickly and the point was to tank for more talent. The biggest bright spot so far has been the play of PJ Washington this year. He has looked like the pick of the draft through six games. Washington has averaged 15 points on 55.7% shooting 6.7 rebounds and 1.2 steals per game to start the year. They have also seen excellent starts from young players Devonte' Graham, Miles Bridges, and Dwayne Bacon.
Chicago Bulls
The Bulls currently sit at 2-5, and it is an ugly 2-5. They have already lost to the Knicks, Cavs, and Hornets on the young season. For a team that expected to be significantly improved this year, three losses against projected lottery teams are not the way to start. Zach LaVine and Lauri Markkanen have led the way, but most of the roster has yet to follow. It is early, and a turnaround could be in the works, but so far it hasn't looked good.
Cleveland Cavaliers
The Cavs are 2-4 with the focal point of production a frontcourt of Tristan Thompson and Kevin Love to get there. While this is clearly still a team rebuilding, those two have been a force so far this season. If nothing else, this may increase the trade value of one or both of them. Darius Garland has shown some flashes but is still green. The Cavs will play hard each night under new head coach John Beilein, but they are still a work in progress. That was proven by the benching of both guards for the final 9:05 of the third quarter in yesterday's loss to the Mavericks
Dallas Mavericks
The Mavericks opened a new era of basketball with superstar Krisaps Porzingis and last year's rookie phenom Luca Doncic leading the way. They have jumped out to a 4-2 start and look to have nice pieces around their two stars. The young duo has opened the season combining for 47.2 points, 18.5 rebounds, 11.7 assists, 1.8 steals, and 2.9 blocks per game. Throw in back to back triple-doubles from Luca and Mavs fans should be very excited about the future.
Denver Nuggets
The Denver Nuggets may have the deepest roster in the NBA. They have started the season 4-2 and don't have a player averaging over 20 points per game. All of this is great, but where is Michael Porter Jr? He is supposedly healthy but did not see a single minute of action until late in the blowout loss to the Pelicans. Mike Malone has stated that it is his job to find the minutes and he needs to make more of that happen. Porter Jr. could be the key to the Nuggets going deep into the playoffs this season.
Detroit Pistons
The Pistons have opened the year averaging 17 turnovers a game through there first seven games. How they are 3-4 at this point is impressive. They have, however, been getting exactly what they expected from Derrick Rose as he has averaged 20.8 points per game. He did leave a game due to a hamstring, so the injury bug is still a significant concern. If Dwayne Casey can get the turnovers under control this team will improve from last year's borderline playoff team.
Golden State Warriors
The Warriors have had about as bad a start as a team can have. They are 1-5 and have been blown out multiple times. On top of the slow start, they will now be without Steph Curry after he broke his left hand against Phoenix. He is now out three months after surgery. The talk has already shifted to tanking. What a difference a year makes.
Houston Rockets
The Rockets added Russell Westbrook in the offseason to run with James Harden. They have opened the season 3-3 and have yet to play their best basketball. After a crazy 159-158 game against the Wizards, they may want to figure out the defense. Clint Capela rumors have already started. Per Brian Windhorst, "Another center executives are watching is Clint Capela, who was dangled in trade talks early last summer but got pulled back when the Houston Rockets went all-in on a Russell Westbrook deal. If the Rockets need midseason changes, and they almost always itch for them, Capela could be available again." First in offense and last in defense.
Indiana Pacers
The Pacers look like they found another stud in Malcolm Brogdon as he is off to an incredible start. He is currently averaging 22.5 points, 9.7 assists 5.3 rebounds per game. The Pacers, though, are only 3-3 and are still working through roster changes. With the start Brogdon has had to the season combined with what Domantas Sabonis has done so far, the Pacers will be a team to reckon with when Oladipo is finally healthy.
Los Angeles Clippers
Kawhi Leonard has been Kawhi Leonard. They have shown depth on the roster by getting off to a 5-2 start without Paul George. This included an opening night win over the Lakers. Everything is looking up. No early surprises as the heavy lifting are doing the lifting so far. Although Kawhi got to respond to Doc Rivers's comments about a month ago about his body build.
Los Angeles Lakers
The Lakers are off to a 5-1 start, and everything is going well in Lakerland. Except for the slight scare of a shoulder injury to AD. Or Avery Bradley now being day to day after being kicked in the knee. The Lakers are right there with the Clippers as long as they can avoid any more significant injury issues. If the first couple of weeks are any indication, it will be tough.
Memphis Grizzlies
The Memphis Grizzlies went into this season in full rebuild mode, and it is working. They are 1-4 and on their way to the Lottery. The early story for them though has been the play of Ja Morant. Not only is he averaging 18.8 points and 5.4 assists per game, but he has the Grizzlies playing at the third-fastest pace in the NBA. They have definitely put the Grit and Grind days behind them.
Miami Heat
The Miami Heat are coming off a big win over the Rockets and now sit at 5-1. Jimmy Butler joined the team after the birth of his child and is playing like the old Jimmy so far. They have also received a fantastic start from rookie guard Kendrick Nunn. The rookie has opened the season averaging 19.5 points three assists and 2.2 rebounds per game. The Heat will still hunt for a star but so far so good in Miami.
Milwaukee Bucks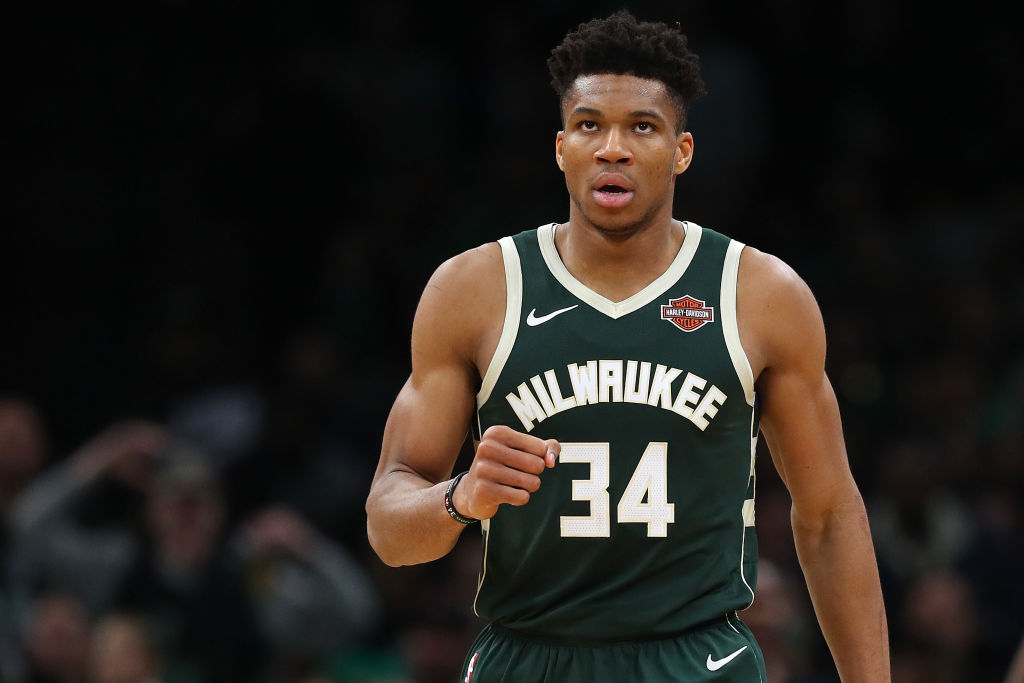 The bucks have opened the season at 4-2 and may have the deepest bench in the NBA. Combine that with no letdown from the reigning MVP and everything is right so far in Milwaukee. The only big question in Milwaukee is if Giannis will sign.
Minnesota Timberwolves
Karl-Anthony Towns said to 'Keep Sleeping on Us.' So far in the early season, the Wolves have backed it up to the tune of a 4-1 start. They have beat a few quality teams and have had great starts from both Towns and Andrew Wiggins. Will the hat start become a breakout season for the young Wolves?
New Orleans Pelicans
The Pelicans open the season by losing number one pick Zion Williamson to injury before the season-opener. A 1-5 start shows that missing your crucial piece and overhauling a roster can slow the beginning of any team's NBA season. The Pelicans also had an assistant coach sucker-punched by a fan in Houston. Things are rough right now for the Pelicans, but rebuilds usually are.
New York Knicks
Julius Randle is struggling. The Knicks are off to a 1-6 start. Are these the same old Knicks? No. The reason is that RJ Barrett is showing to be a legit young star, which means management did something right. They have a strong head coach in David Fizdale. The future is set up nicely, and that has not been said for a while.
Oklahoma City Thunder
The OKC Thunder was forced into a rebuild this past offseason. At 2-4 it seems to be going as planned. Don't let any rumors fool you it is open season on the Thunder's veteran assets. The one saving grace to the rebuild was the addition of Shai Gilgeous-Alexander. The young point guard is averaging 21.83 points per game and looks like a building block for the future.
Orlando Magic
The Magic brought back the same team from a year ago. The result so far is the same team from a year ago. Off to a 2-4 start, the only big news in Orlando is that Markelle Fultz is now a starter. Looks like a team stuck in perpetual mediocrity.
Philadelphia 76ers
The 76ers have opened the season with one of the most dominant defenses in NBA history. It has helped the 76ers out to a 5-0 start. This is a small sample size, but if they play close to this level over the season, it could mean big things in Philly. We also have Jimmy Butler hinting at something behind the scenes, but who knows with him.
Phoenix Suns
I am sure everyone in the NBA saw this one coming. The Suns have jumped out to a 4-2 start to the season and surprising everyone. Obviously, Devin Booker leads the way for the Suns but they have had strong play from a multitude of players so far this year. If the young guys can continue to grow this team could surprise everyone.
Portland Trail Blazers
Portland cannot seem to keep big men healthy this year. With multiple frontcourt players down with injuries, the 3-3 Blazers will need more from Lillard and McCollum. Portland will need to get healthy quickly to keep pace in the west.
Sacramento Kings
The Kings were a lot of media members surprise pick to sneak into the playoffs. At 2-5, that is not the way to start a run to the playoffs. Relax though Kings fans Luke Walton's job is safe, for now. This team needs changes from ownership down before it will ever be successful.
San Antonio Spurs
The Spurs no longer have the big names, but they are 4-2 and gave the Lakers everything they had. A fully liberated Dejunte Murray could change the not having that star power. When you have Pop, you have a chance.
Toronto Raptors
The Raptors are off to a 4-2 start with young star Pascal Siakam leading the way. With a deep bench and their young star, they are ready to prove Kawhi Leonard was not the only reason they won it all. This doubt seems to have given the young group a hunger needed after a championship season.
Utah Jazz
The Utah Jazz is 4-3 and is still figuring out how all of this will work. They could also use Mike Conely to start playing more like Mike Conley. If this team can get it going, they could be one to reckon with come playoff time.
Washington Wizards
The Wizards are rebuilding around Bradley Beal. The 1-4 record confirms this is accurate so far. If they can garner assets while finding some serviceable pieces for the future, this year will be a success. This is something that has been long overdue in DC. Now they just need to get it right.
Follow @WeirdJBronavich and @OTHeroics for more great content! Also, join us for more debate in our sports forum.