The offseason outlook for the Rockies will probably include a reliable catcher. Colorado has struggled in that department over the past few seasons, particularly on the offensive side. Sure, the defense could use some work as well, but the Rockies have a chance to acquire both this offseason.
You can't help but mention the man who kept his worth behind the plate this year for Colorado. Coming as a sort of surprise, Tony Wolters put up solid numbers in comparison to past backstops. However, the offensive side was mostly a disappointment for Tony and the Rockies. Despite having a .262 average, Wolters only mustered a single home run and owned a 64 OPS+ (MLB average is 100) in 411 plate appearances. This could possibly light a fire under the front office to strike a deal for a backstop this winter.
Jason Castro (Minnesota Twins)
Perhaps the biggest name remaining in the catching free agent pool is Jason Castro. The biggest factor for Castro has been his consistency throughout his career, as it could give teams safety in knowing the quality they'll receive. He also is a standout defensive blocker and pitch framer, as he showcased during the Twins successful season. The former all star is a top option for catcher hungry teams to sign.
The market value may be tough for Castro as he has battled injuries with the Twins. However, when he is healthy, the numbers he produces are consistent and solid. The Rockies have a tight budget as they are shopping this year. Castro will be "budget friendly" and a great veteran for the backup role.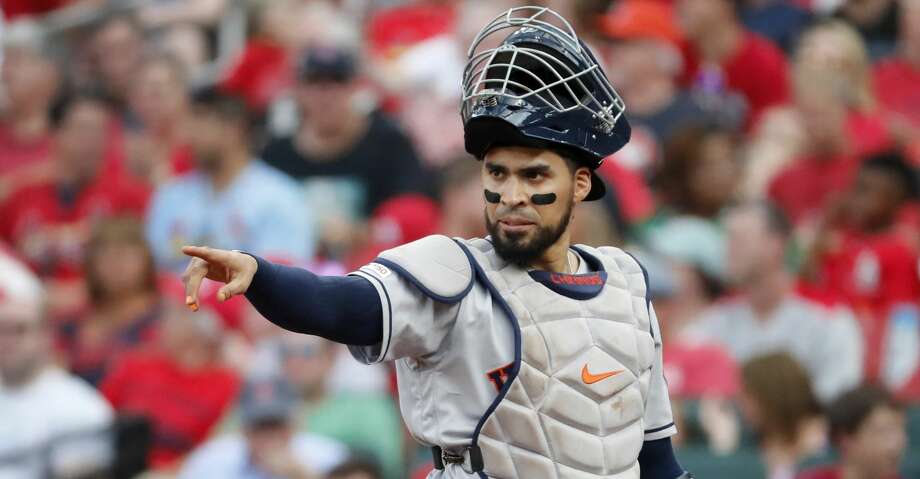 Robinson Chirinos (Houston Astros)
As the Astros made another run for a title, Robinson Chirinos revamped his career. The 35-year-old veteran carried a slash line of .238/.347/.443, providing great numbers all season. The front office of the Astros may be looking to bring back his help, which could make Chirinos a little on the expensive side for Colorado.
If the Rockies do make a run for Chirinos, it would definitely be worth their money. The patience at the plate is something the Rockies lacked this season. Chirinos has carried a walk rate of 10.6% in his last three seasons. Though he struggled when it came to defensive metrics, his offense is something to focus on from behind the plate.Drawing a ton of interest for clubs, it won't surprise anyone if he is the next to be signed. Austin Romine (NY Yankees)
Austin Romine has slowly started to gain interest from teams around the league. He has been a solid backup for the Yankees while filling in behind Gary Sanchez. After a one-year deal, Romine is another option that Colorado should consider. The numbers aren't going to 'wow' you, but that's how it goes when you're on a budget.
The Yankees made use of Romine as Sanchez battled through injuries. But now that free agency is here, Colorado could use him to coexist with Wolters. The slash line for Austin is pretty solid through 72 games played, hitting to a .281/.318/.748 slash line in 240 plate appearances. As Romine's market picks up speed, the Rockies better hurry for this move.
The catcher position is a coveted position in the MLB. Very few teams can say they have a standout catcher. With the headline signing of Yasmani Grandal, the White Sox sparked the market for the position. The Rockies had almost no chance at grabbing Grandal, but this list provides quality options which are relatively cheap for Colorado's tight budget.
Overtime Heroics covers all of the MLB for you with an amazing staff. Please join/start a conversation on our forums and check out my last article here.