Welcome back to our top 100 current NBA players series, by Tyler Shelt. In today's edition, we'll be working through the next twenty players on the list. We've already ranked the 80th through the 100th players here. Take into account that rookies, free agents and players with major injuries will all be left off this list. This list is mostly subjective as there is no real way to accurately rank these players. With that, let's get to the list!
79-70: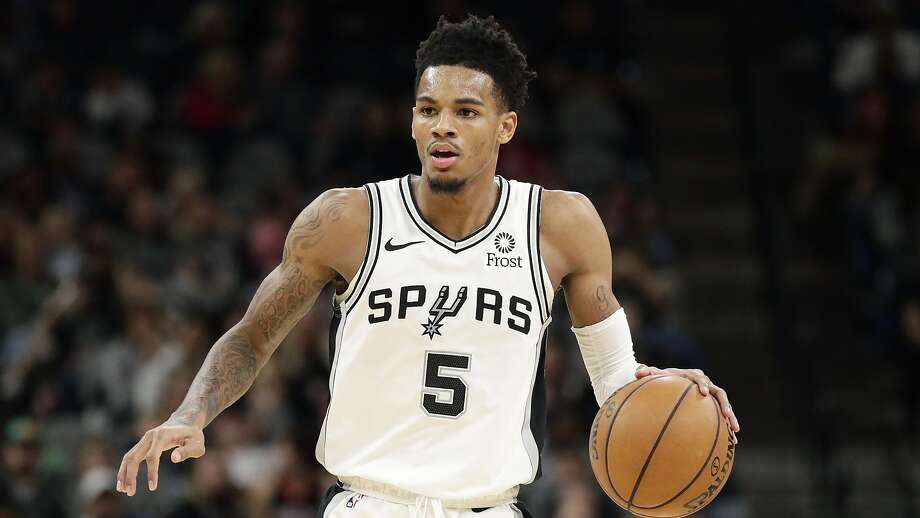 79. Rudy Gay
Although he is aging, Rudy Gay is still an established veteran and a great player to have on your team. He brings a winning attitude and can produce at a high level still. Gay comes in at 79, which would probably be his lowest ranking in years.
78. Ricky Rubio
Ricky Rubio finding his stride in Phoenix this year as the team's main distributor finds himself at number 78. A great role player, especially for a team as young as the Suns, Rubio is a great fit to run Monty Williams' offense.
77. Dejounte Murray
The 23 year-old guard for the Spurs, Murray comes in at 77. After missing all of last year, the former first round pick came into this year as an exciting player to watch with a large role. Murray hasn't exceeded expectations, but he's an exciting player to have on your team. Murray seems to have some big potential.
76. Aaron Gordon
The sensational dunker, Aaron Gordon comes in at 76 in the rankings. Gordon came into the year with some big expectations. The problem is, he's got a ton of other solid assets around him with the Magic. With a bigger role, Gordon would most definitely be higher on this list.
75. Hassan Whiteside
Let's not forget about Hassan Whiteside. The 30 year-old veteran is averaging a double double for the injury plagued Trail Blazers. He's been on the receiving end of a lot of slander over the years, but Whiteside has been a serviceable big man for years. And not to mention he is one of the league's best rim protectors.
74. Marcus Smart
The scrappy Marcus Smart will come in at the 74 spot today. Smart is a fan favorite in Boston, but you probably hate him if you're not a Celtics fan. In an expanded role this season, Smart is averaging a career high in points.(11.8) You can always count on him to be a hound on the defensive side of the ball.
73. Robert Covington
ROCO is one of the more underrated players in the entire league. A very solid role player who could contribute to any team in a major way. I think that he might be getting sent to a contender before the trade deadline passes.
72. Steven Adams
An underlooked big man who's been in the large shadows of some great players in Oklahoma City, Steven Adams is dominant. The Thunder won't be getting much exposure any time soon, and Adams isn't helped out much by that. One of the strongest guys in the league, Adams could be another player on the move at the deadline.
71. Kyle Kuzma
Kuz has been somewhat inconsistent this year and has battled the injury bug so far, but we all know he's got some great potential. The Lakers wouldn't let him go in the Anthony Davis deal, and they believe it was for a good reason. Kuzma is a deadly scorer and could be an X-factor for the Lakers in the playoffs.
70. Mike Conley
The veteran guard out of Ohio State has not been all that Jazz fans have hoped for this year. Conley is a great distributor and team player. Alongside a young star and star big man, Conley has an opportunity to shine in Utah.
69-60:
69. Jusuf Nurkic
When the rankings were created, there was still hope that Nurkic would play this season. Since the release of the first edition of the top 100 players, it was announced Nurkic won't play the rest of the year. A young big with the potential of Jusuf Nurkic is a tough loss for the Blazers.
68. Derrick Rose
Revival in Detroit? D Rose has been stellar so far this year. He's averaging 16.6 PPG and 6 APG. He's had some big, efficient games thus far, while coming off of the bench. Rose has seemingly taken a step forward from where he was before.
67. Kelly Oubre
Another Sun on the list? Yes. Oubre has had some big games this year and is averaging a career high 17.7 points per game. Oubre has contributed to some early wins for Phoenix and they're hoping he can help in a playoff push this year.
66. DeAndre Jordan
It hasn't been the greatest start to the season for the 11 year vet, but Jordan is playing a key role for a Brooklyn team who wants to make a deep playoff run. Sharing minutes with Jarrett Allen, his numbers are down, but he's still a dominant big and can do many things.
65. Domantas Sabonis
If you play for the Indiana Pacers, it is likely that you're slept on. One of the most underrated teams in the league has some real talent, including Sabonis. He's averaging a double double with 18/13 splits. Sabonis is a true power forward with all star capabilities.
64. Danilo Gallinari
Gallo is another member of the rebuilding Thunder who has some solid vets. Gallo is a very solid small forward who can produce in big ways. A knockdown shooter and deadly scorer like him will be huge for the Thunder's future.
63. Bojan Bogdanovic
Averaging 21 points per game for the Jazz, is Bojan, the older brother of Bogdan. Another slept on guy for a small market team who puts up NUMBERS. A deadly scorer as your third or fourth guy is great for the Jazz.
62. Jaren Jackson Jr.
On of my personal favorite young guys is Jaren Jackson Jr. Him and Ja Morant make for a very exciting future in Memphis. Jackson Jr. has tremendous upside, and is going to be a he factor in the rebuild in Memphis.
61. Spencer Dinwiddie
Spencer Dinwiddie might be THE most underrated player in the NBA. Yes, I say underrated a lot, but these lower ranked guys are top 100 for a reason. Dinwiddie is a great scorer next to Kyrie Irving. He's hit some clutch shots this year in Irving's absence and has kept the Nets in games. He's averaging 22 PPG and 6 APG this year.
60. Deandre Ayton
The Suns big man with star potential is now back from his 25 game suspension. Last year's number one pick is now looking to build off of his rookie season where he averaged a double double. Ayton being back should help the Suns a lot in the long run this season.
Let me know what you think about the list so far on Twitter! Check out our forums and basketball section.