The NBA and The Happiest Place On Earth
For years many have referred to the famous theme park Walt Disney World in Orlando, Florida as the happiest place on earth.
While this may ring true for kids with the number of rides, attractions, characters in the walkways, extravagant fireworks, etc. it's always seemed like a bit of a stretch to me.
But don't look now, because come summer of 2020 this may ring even truer in the heart of basketball fans.
As reported by multiple sources from ESPN, and the Athletic this afternoon the possibility of the season finally restarting has become a reality, in a place where imagination reigns supreme.
Disney World looks to win the bid to be the SOLE controlled site in which the NBA continues its season.
Whether that means games remaining in the regular season, or how many teams will be included remains to be seen.
While the idea of at least sixteen teams in one place seemed as far fetched as Javale McGee hitting 3-pointer (which happened, by the way) Disney seems to be the place most equipped to handle such a demand.
Complete with an actual basketball gym, multiple hotels to house the players/staff, and a park/resort staff that is used to accommodating large crowds it almost makes you wonder if a certain in-season tournament that has been discussed for future seasons might be played in this very same environment.
While all that remains to be seen, it seems the things are moving very positively towards the re-start of the NBA season. And whether it goes right into playoffs, there are play-in tournaments, or even all 30 teams are involved whatever happens next will be a truly unique experience for basketball fans of all ages.
Full quote from the NBA.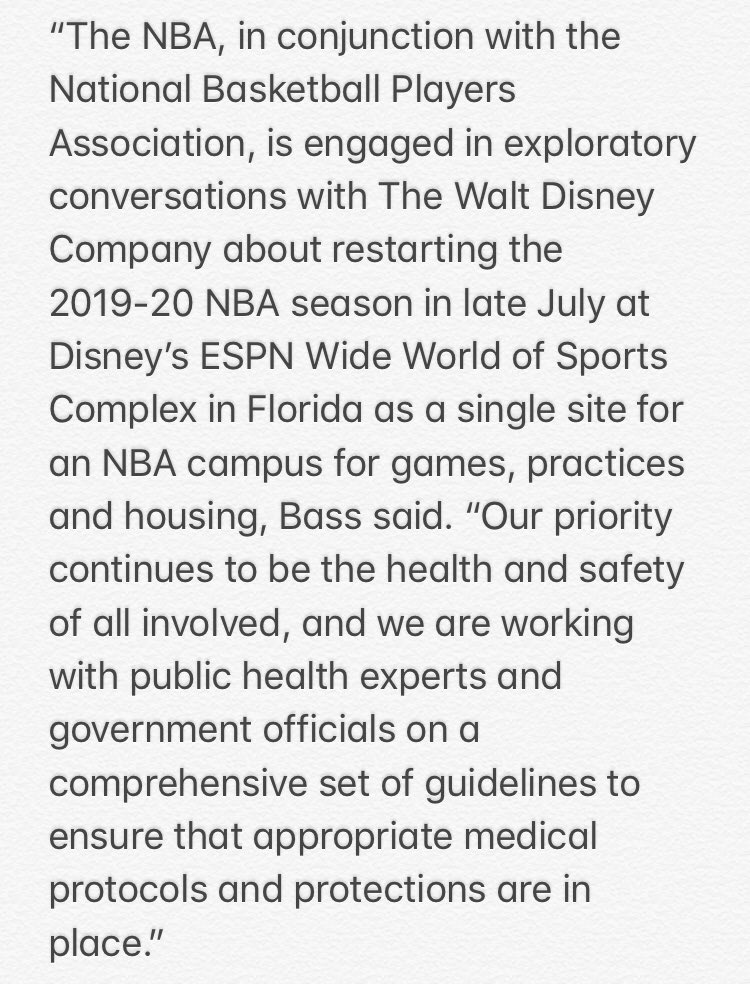 And what better place for it all to transpire, than the happiest place on earth?